Faith under scrutiny: My semester teaching Saudis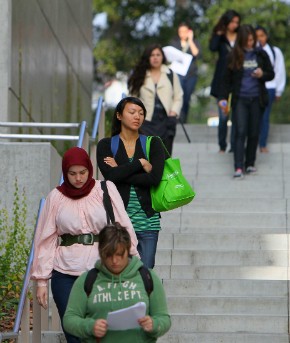 My hands quivered a little as I wrote my name on the board on the first day of class. My job was to help the students critically examine not just religion in general but specifics, including their own tradition. And in this case, that meant teaching world religions to 30 Muslim students from Saudi Arabia.
Shortly before the spring 2013 semester began, the faculty at Texas Wesleyan University heard rumors about a large influx of Saudi Arabian students. But I didn't expect to find all of them in my world religions class.
I simultaneously panicked and planned. What should I do first: figure out how to pronounce the students' names or learn as much about Saudi Arabian culture as I could? YouTube videos on the country became my new best friend, streaming in the background while I flipped through world religion textbooks in hopes of gleaning some useful insight.