Episode 32: Robert P. Jones, author of The Hidden Roots of White Supremacy
A conversation with Robert P. Jones about the Doctrine of Discovery, the 1920 lynching of three Black men, the entitlement behind European chosenness, and more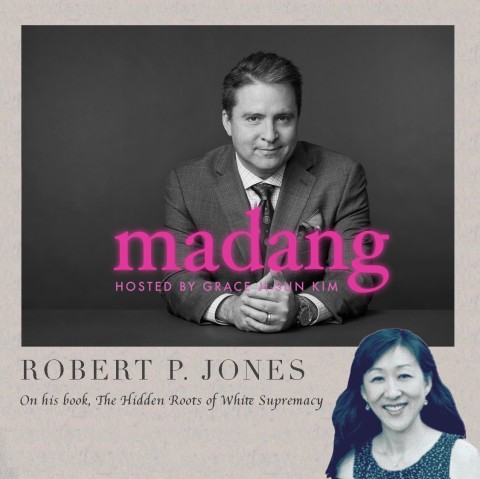 Welcome to Madang!
Madang is the outdoor living room of the world. Here we invite you to sit and tune into unreserved, remarkable conversations with renowned authors, leaders, public figures, and scholars on religion, culture, and everything in between.

This is the 32nd episode of Madang, in which I converse with Robert P. Jones on his book, The Hidden Roots of White Supremacy. Jones is is the president and founder of Public Religion Research Institute (PRRI). His writing on religion, culture, and politics has appeared in The New York Times, The Atlantic, TIME, and Religion News Service. He is the author of White Too Long and The End of White Christian America. He writes a regular Substack newsletter at robertpjones.substack.com.
On this episode, Robert talks with me about The Hidden Roots of White Supremacy, the Doctrine of Discovery, the 1619 Project, the 1920 lynching of three Black men, the divine entitlement behind European chosenness, racism, and so much more.
You can also listen to the podcast on Spotify and Apple Podcasts.
I am grateful to Homebrewed Christianity and Garrett Seminary for their sponsorship of this episode. Please check out their website for their work, events, and to donate.
Please reach out to me if you would like to sponsor the next episode of Madang podcast. Or simply support me here: https://anchor.fm/grace-ji-sun-kim.