High drama in your web browser
I've mentioned before that some of the language in the administrative screens for Drupal—the open-source software that runs this website—always makes me laugh. When I adjust the four rotating article teasers and images on the Century's homepage, the screen looks like this: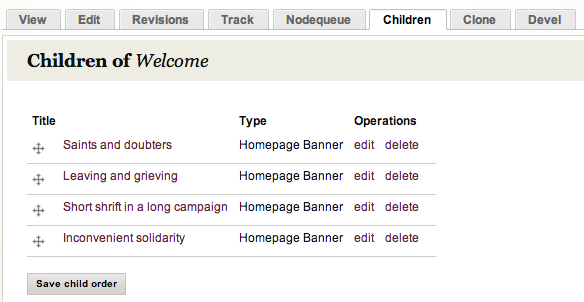 "Children of Welcome." It just means pieces of content that exist within a homepage. But it sounds like either a section of a Puritan family tree or the title of a humdrum late-20th-century hymn. Then there's the message I get when I try to delete something: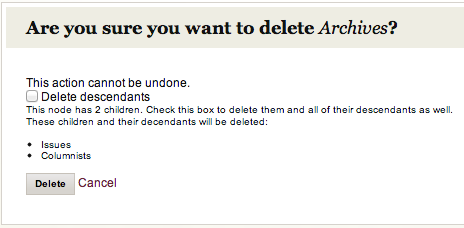 I'm glad Drupal asked because I don't take such things lightly, but yes, I'll go ahead and delete the page's two children and all of their descendants, all the way to the seventh generation. I'd sorta like to sow salt in their fields, too--just need to find the right checkbox to click.
I thought of this when I read CCblogger James McGrath's recent post about Google Chrome's advanced settings and their potential consequences for the nature of reality and time. Scary stuff.