Episode 26: Ethicist Reggie Williams, author of Bonhoeffer's Black Jesus
A conversation with ethicist Reggie Williams about Bonhoeffer, Black Jesus, racism, and more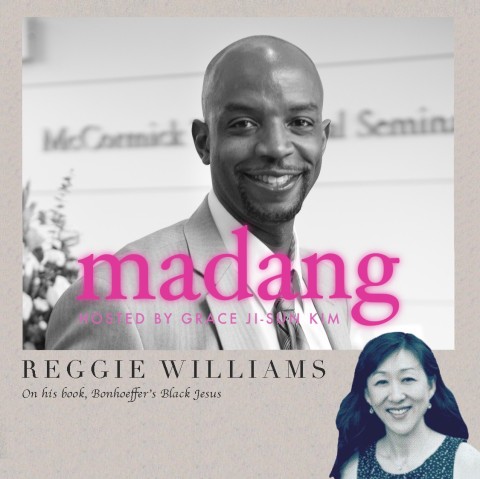 Welcome to Madang.
Madang is the outdoor living room of the world. Here, we invite you to sit and tune into unreserved, remarkable conversations with renowned authors, leaders, public figures, and scholars on religion, culture, and everything in between.
Here in the 26th episode of Madang, I converse with ethicist Reggie Williams about his book Bonhoeffer's Black Jesus.
Rev. Dr. Reggie Williams is Professor of Christian Ethics at McCormick Theological Seminary. Bonhoeffer's Black Jesus was selected as a Choice Outstanding Title in the field of religion, and it is now out in a second edition. Williams is a member of the board of directors for the Society for Christian Ethics and the International Dietrich Bonhoeffer Society. We had a lively conversation about Bonhoeffer, Black Jesus, racism, sexism, evil in society, and more—in front of a live audience. I am so grateful to Diana Butler Bass and Brian McLaren for inviting me to do this live podcast at the Southern Lights Conference, and to Brian McLaren for being the co-host of this special edition of Madang!