Hungry farmers: The challenges of African agriculture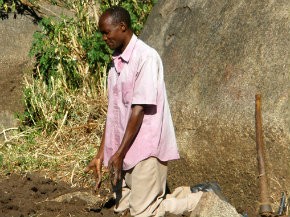 Read the sidebar article on the G8 and food.
In Lutacho, Kenya, the rains were late. It was mid-March 2011, and the farmers of western Kenya were still in the grip of the brutally hot dry season. The year before, the seasonal rains that usher in the corn planting began at the end of February; by March of that year the first shoots of the stalks were already pushing through the soil. Now, though, the fields remained parched and the farmers nervous.
Every day, first thing in the morning, the farmers looked toward Mount Elgon on the Kenya-Uganda border and searched for the harbingers of rain. Their eyes scoured the mountain slopes for signs of mist. They scanned the sky to spot any hint of a cloud. They strained to feel the slightest breeze that would bring a change of weather.