Sorry for Your Loss's quiet exploration of race
A white woman, her black husband, and the struggle to be known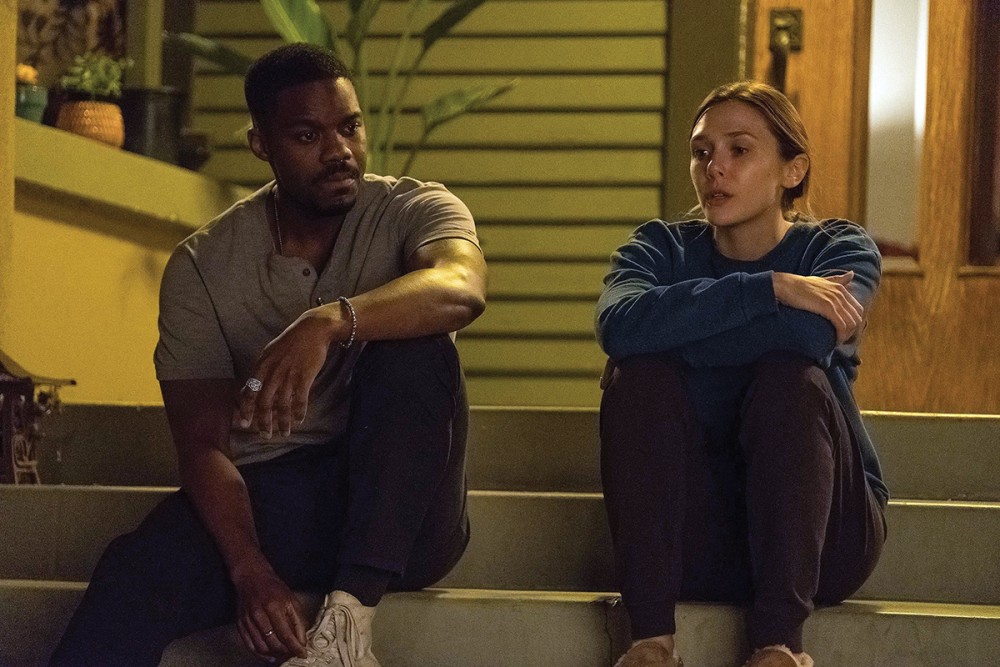 In its pretensions to take over all of social life, Facebook has jumped into television, producing original shows that are available only on the Facebook platform (and with a Facebook account). The best of these is Sorry for Your Loss, an addictive drama about grief, loss, and—perhaps unintentionally—the ethical perils of being white in America.
The face of lead actress Elizabeth Olsen is mesmerizing. At times her wide eyes and open expression are a clear pool, offering a vulnerable invitation into her private self. At other times, the pool becomes a glassy mirror, deflecting attempts to get inside her inner life. She invites and withholds in equal measure.
Olsen plays Leigh, a young widow whose husband Matt (Mamoudou Athie) died in a hiking accident that might have been suicide. Leigh's grief is compounded by her growing sense that she never really knew Matt, whom we get to know in a series of flashbacks. From Matt's perspective, we also get the sense that he never felt known.