Nadia Bolz-Weber installed as ELCA's first pastor of public witness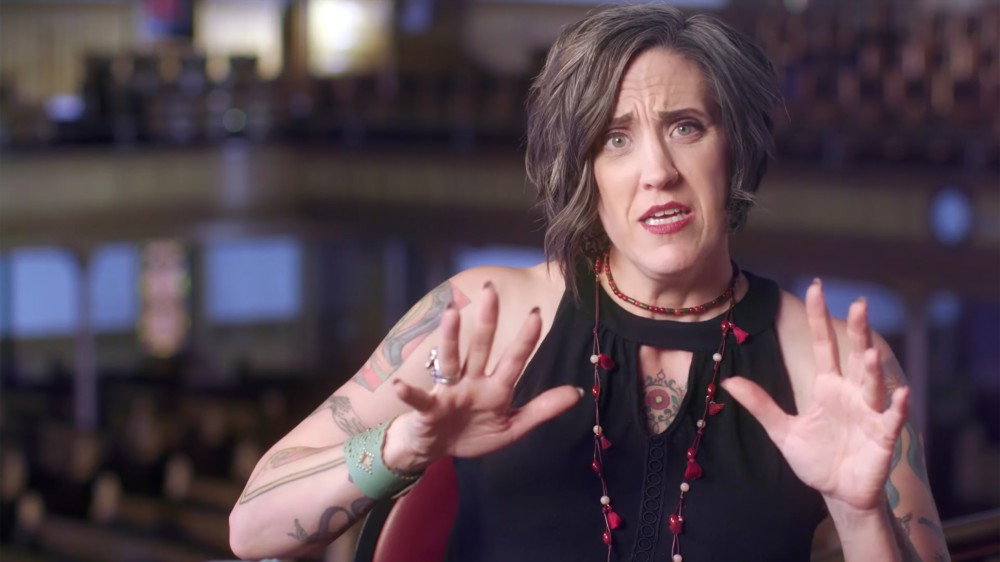 Nadia Bolz-Weber was installed on August 20 as the first pastor of public witness in the Evangelical Lutheran Church in America. She was called to the role of pastor of public witness by the ELCA's Rocky Mountain Synod.
Bolz-Weber, who has often attracted controversy, is perhaps best known for her New York Times best-selling books, including Shameless: A Sexual Reforma­tion and Pastrix: The Cranky, Beautiful Faith of a Sinner and Saint, the prayer- and profanity-filled memoir of her journey from alcoholic stand-up comic to Lutheran pastor.
Bolz-Weber said that Jim Gonia, bishop of the Rocky Mountain Synod, has supported her ministry since she first applied to seminary.
In his installation sermon, Gonia noted this was Bolz-Weber's second call to ministry in the ELCA and "a long time in coming to fruition." The entire conference of ELCA bishops had to sign off on the newly created position, which Gonia said he began discussing with Bolz-Weber in 2018 when she left House for All Sinners and Saints, the church she founded in 2008. —Religion News Service