Why am I so drawn to these evangelical couple vloggers?
They're selling marriage as a promise and a return on investment. It's both misguided and genuinely appealing.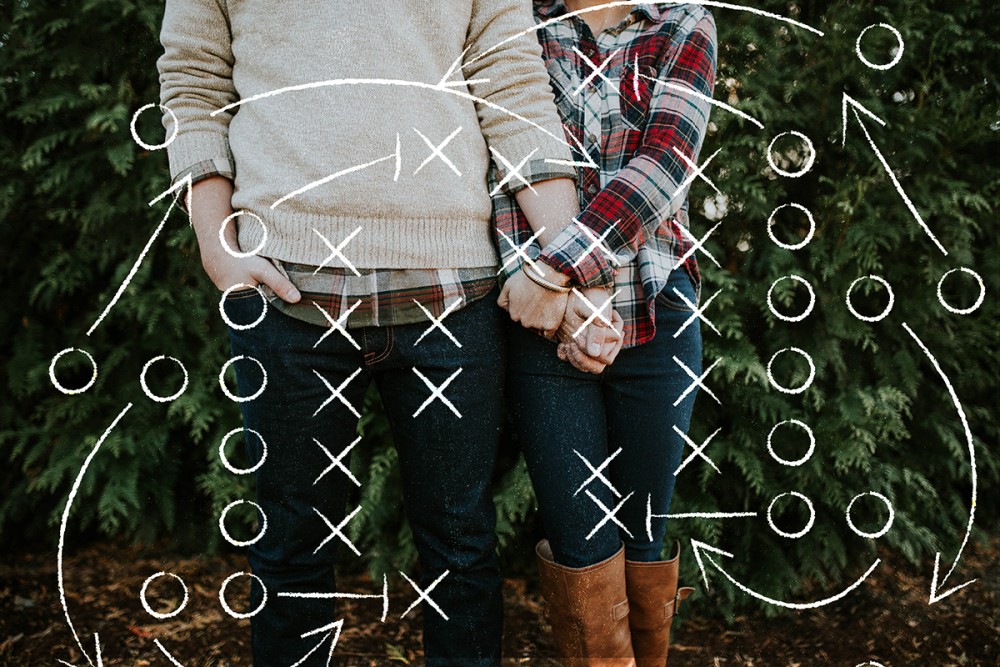 In summer 2020, I was at home between my freshman and sophomore years of college, riding out the pandemic, when I decided to paint my childhood bedroom. Alone, sweating, bored, miserable, and quite literally watching paint dry, I fell down a YouTube rabbit hole.
I don't remember how or why Nate and Sutton's video appeared in my "suggestions" or why I clicked on it. They looked like any number of White, heterosexual couples with TikTok or Instagram accounts who share funny or intimate moments online, usually with a jokey caption superimposed over the video. Here they were dancing to "Bad Guy" by Billie Eilish in the spacious living room of a spotless Georgia McMansion. The caption read: "But I tell you that anyone who looks at a woman lustfully has already committed adultery with her in his heart, Matthew 5:28."
My first instinct was to mock Nate and Sutton relentlessly. They're White, but the filters they use make them look orange-pink; their Instagram account is all portraits of the two of them embracing in fields; Sutton wears boho felt hats; there are woven bowls nailed to their walls. The aesthetics of their online life layer a millennial sheen over conservative evangelical purity culture messaging that is decades old.