A famous Passion play's evolution
In Oberammergau, the keepers of a centuries-old tradition have made
big changes—including efforts to expunge antisemitic material.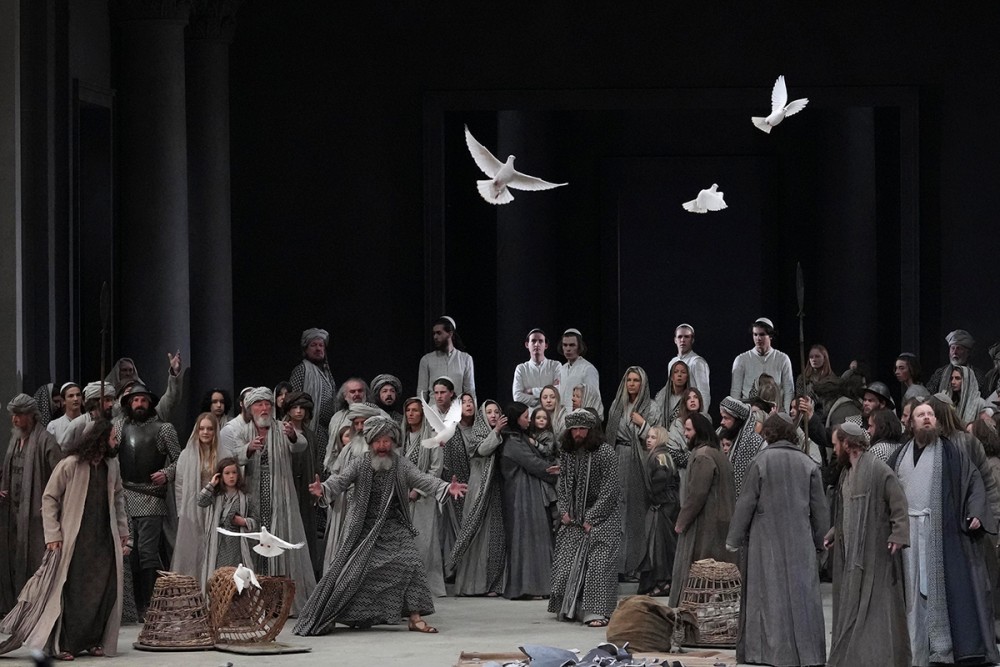 The preacher's weekly challenge—What story shall I tell?—is perhaps less challenging in Holy Week than at any other time except Christmas. The Passion story provides characters, plot, dynamics, and resolution. Of course, this story also has pitfalls, and it demands close attention to the nuances of the telling.
Over the past three years I worked with the leaders of the Oberammergau Passion Play as they put together the 42nd production for a pandemic-delayed 2022 season. The play has been performed in the Bavarian village of Oberammergau every ten years since the early modern period and has grown into a production of global proportions. The current director, Christian Stückl, and his team wrestle on a world stage with the same challenge that I face in a local pulpit and classroom. As Frederik Mayet, one of the two actors to portray Jesus, put it to the New York Times, how do you "bring it to the people of the day"? And how do all of us hear it as the good news it is meant to be?
One of the challenges is the play's entrenchment in the history of antisemitism. Is there a way to perform the Passion that is sensitive to this history and does not repeat it? In a review that Noam Marans of the American Jewish Committee and I wrote together after seeing the final 2022 dress rehearsals, Marans suggested that Oberammergau is a "working laboratory" for this question. That laboratory offers fresh, incisive perspectives on telling and hearing the Passion story, particularly in doing so with fairness and authenticity to Jews and Judaism.