The duly elected Black men expelled from a state legislature—155 years ago
The expulsion of Justin Jones and Justin Pearson recalls the Original 33, expelled by Georgia's anti-Reconstruction White majority in 1868.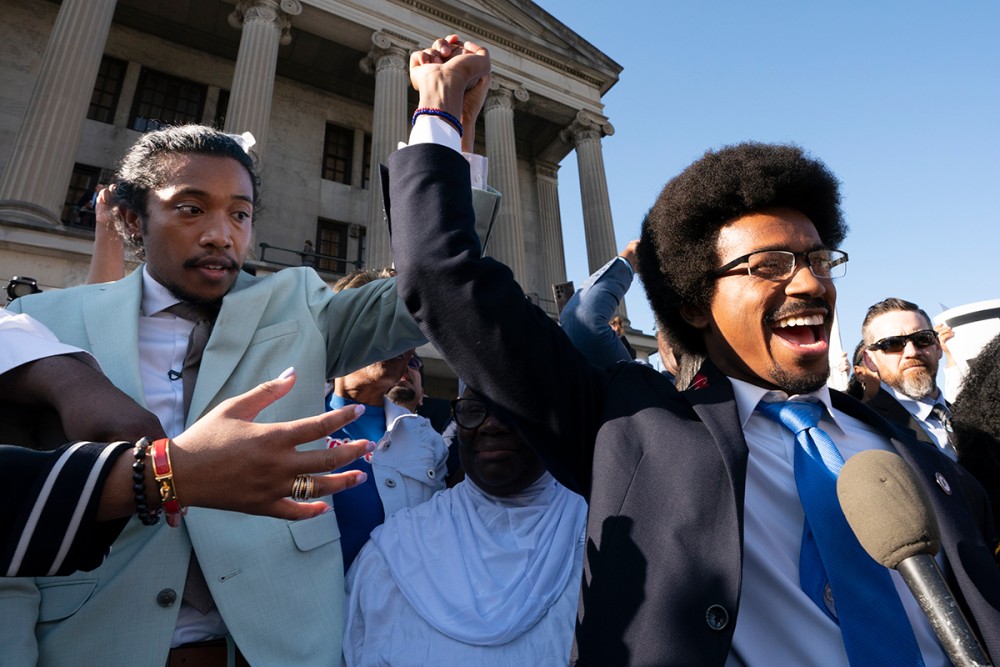 When Justin Jones and Justin Pearson, two young Black members of the Tennessee General Assembly, stood before their colleagues after a shooter took the lives of three students and three staff members at the Covenant School in Nashville, they were keenly aware that their views on gun reform were in a small minority among more conservative lawmakers, who continue to advocate expansion of gun access.
What they likely hadn't expected was that daring to voice a differing opinion in the wake of yet more killings would result in their expulsion from the legislature.
The expulsion, in which a conservative majority voted to oust the two lawmakers, followed Jones and Pearson speaking in support of students who had come to the capitol to plead for lawmakers to reconsider gun reform measures. The majority fell one vote short of expelling a third lawmaker, who is White and who also joined in supporting the students.