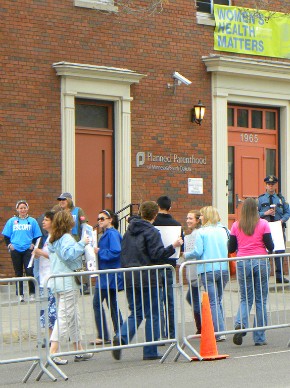 My wife, Sue, and I have supported Planned Parent­hood for years. Its work is critically important. Planned Parenthood provides family planning consultation and birth control, and 500,000 breast exams and 400,000 pelvic exams per year. More than 5 million women, men, and adolescents turn to Planned Parenthood for help every year. For many, it's the only affordable source of sexual and reproductive health services.
Much of Planned Parenthood's work stems from its original purpose: preventing unwanted pregnancies. Something like 80 percent of clients receive birth control services, and approxi­mately 516,000 unwanted pregnancies are prevented annually, which means that Planned Parenthood prevents a lot of abortions. Three percent of Planned Parenthood's work involves providing abortions.
Raw statistics became lived reality for me when my spouse served as a volunteer "accompanier." Sue's job was to be with a client before, during, and after the abortion procedure, as a caring presence. Each one came with a unique, urgent set of circumstances.