The last Sunday: When its time for a church to close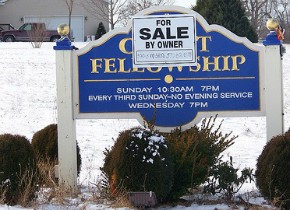 On an average day in the United States, nine churches close their doors for good.
This isn't often talked about, partly because it's not exactly breaking news. Church professionals know the trends: church membership and religious affiliation are declining. Relatively few churches are growing.
It's particularly hard to talk about your own church's demise. It's not easy to say what sometimes needs to be said: "It's time for our church to close."