Wrestling with God: Poet and editor Kimberly Johnson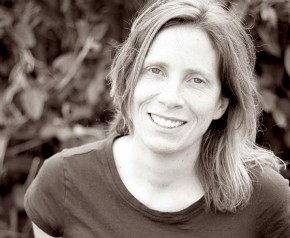 Kimberly Johnson and her husband, Jay Hopler, are both poets, and they have published an anthology of devotional poetry, Before the Door of God: An Anthology of Devotional Poetry (Yale University Press). The book ranges from ancient to contemporary writers, tracing the development in English of poetry addressed to God.
What does the term devotional mean in your book title?
We see the devotional lyric as one in which the speaker is wrestling with and often speaking to a divine addressee. That private, in-turned, wrestling approach to both poetry and the divine is what we were looking for.