Bottled and sold: A church's recycling mission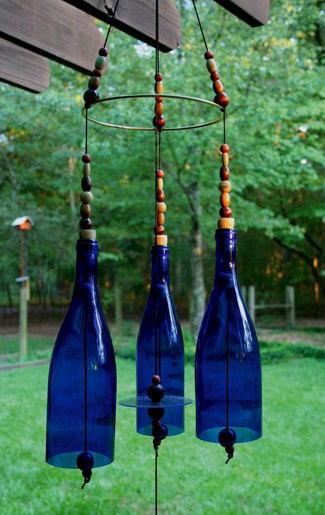 We live in the reddest part of Texas, a very red state. It's so conservative that recycling is viewed as a form of socialism or even a kind of anti-Christian humanism, because, as some see it, our Christian duty is to use up the earth's resources as rapidly as possible in order to hasten the coming again of the Lord Jesus. So I suppose we shouldn't have been surprised when our city decided to discontinue its curbside recycling program three years ago and discontinue the glass recycling completely. As usual these days, the criterion is not the public good but whether or not a profit can be made.
Members of our own small congregation, Austin Heights Baptist Church, have been activists and participants in environmental projects of one kind or another for years. We're the tree-hugging church (or the socialist or communist church, the nigger-loving church, the gay church or—worst epithet in our part of the world—the liberal church) that is usually denigrated and labeled and dismissed. Personally, I think of us as the stubborn church, because being in the minority rarely seems to faze us. Nevertheless, it is a constant challenge to figure out ways to be heard, to make a witness, when we don't have majority power.
Church members wrote letters, spoke at city council meetings, organized, lobbied and agitated in various ways about the recycling issue, all to no avail. About the same time, one of our small groups was sitting around the dinner table one night after doing a study on food and faith and started brainstorming about the two wine bottles in front of them (OK, we're also the drinking church). What did God want us to do? How could we reduce the glass going into our local landfill and repurpose it for something else?