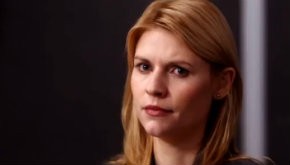 The Showtime series Homeland, which recently ended its second season, has been one of the most acclaimed programs on television. In its first season it won Emmys for best drama, best actress and best actor, and it has won the Golden Globe Award for best TV drama series two years in a row. Its most famous fan is President Obama. (Spoilers follow.)
The main figure is marine sergeant Nicholas Brody (portrayed by Damian Lewis), who was captured by al-Qaeda during the Iraq war and was a POW for eight years. He suffered torture and grueling psychological manipulation. After years of such abuse, he was "befriended" by al-Qaeda leader Abu Nazir and moved into his home. In the process, Brody becomes a Muslim and also comes to love Nazir's family, particularly his son Issa (which, incidentally, is "Jesus" in Arabic). In a U.S. drone strike, Issa is killed. Brody is distraught and moved to sympathize with his captors.
When Brody is released he returns to America as a war hero. His popularity is so great that he is elected to Congress. But the CIA is suspicious, especially agent Carrie Mathison (Claire Danes).