Rabbit Hole: Directed by John Cameron Mitchell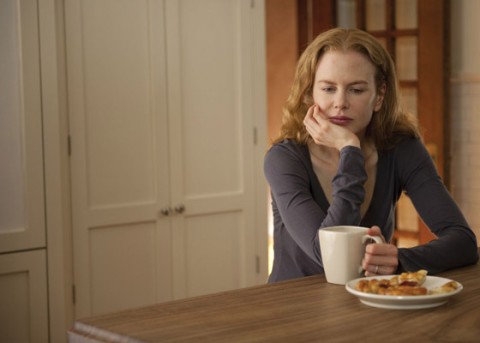 Rabbit Hole, adapted by David Lindsay-Abaire from his Pulitzer Prize–winning play about a couple struggling to cope with the death of their little boy, has a limited imaginative reach. But the familiar can wield considerable power when the writing is honest and specific. The film, beautifully directed by John Cameron Mitchell, is ex­tremely affecting.
Late in the movie, Becca (Nicole Kidman) and her mother, Nat (Dianne Wiest), are sorting the contents of the dead child's room. Since the car accident that killed him several months earlier, Nat's attempts to counsel Becca by drawing parallels between her daughter's loss and her own—Becca's older brother, who died of a heroin overdose at 30—have aroused indignation and resistance in Becca. But now she finally invites Nat to talk about the grieving process. Grief doesn't ever go away, Nat explains, but the weight of it changes, and it becomes like a brick in your pocket that you always have: you don't like it, exactly, but it's what you have instead of your son so you carry it around with you.
Lindsay-Abaire's model—like that of most American realist playwrights writing family drama—is Eugene O'Neill's Long Day's Journey into Night, but Lindsay-Abaire isn't a dramatic poet like O'Neill; his style is too heavy and obvious to soar. Still, this is a well-crafted piece of writing, precise and modulated, and it does its job.