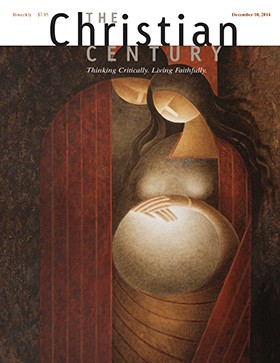 Volume 131, Issue #25
Lectionary
It is not as though Mary and Joseph have a choice.
God's word to Nathan and Gabriel's word to Mary hold a tension that's at the heart of biblical faith.
Mary's song marks a transformation from seeing her condition's weight to receiving a new power within the situation. And then, finally, she is a participant in the work of God's spirit.