Nope and Prey represent a new kind of alien invasion film
Both movies critique the assumption that survival requires dominance.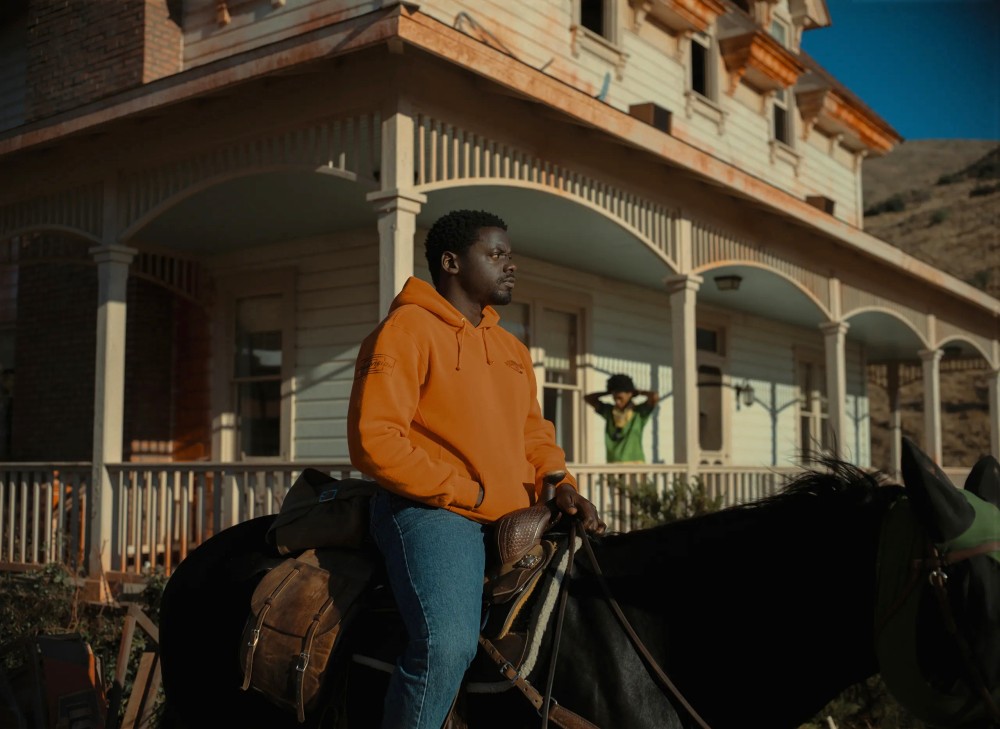 "Right here you are going to witness an absolute spectacle," says Ricky "Jupe" Park (Steven Yeun) to a paltry crowd at his small kitschy Western theme park in Southern California in Jordan Peele's most recent sci-fi/horror film Nope (available to rent via various streaming platforms). Jupe suspects that something monstrous and bizarre is haunting the skies above this open ranch country, and he thinks he can bait it with a horse to give his audience the show of their lives. It's a spectacle alright. Just not the one Jupe thought he could orchestrate.
Jupe gets his horse bait from Haywood Hollywood Horses, the only Black-owned business that trains horses for Hollywood. OJ Haywood (Daniel Kaluuya) and his sister Emerald "Em" (Keke Palmer) inherited the family business when their father was killed by mysterious debris falling from the sky. It doesn't take long for OJ and Em to get suspicious about what is happening in the skies above their ranch, too. They are determined to capture whatever it is on film, with the hopes of cashing in on their own "Oprah moment."
Peele has emerged as one of the great living filmmakers by marrying the genre conventions of science fiction and horror with deep, layered social commentary. His first two films Get Out and Us dealt especially with race in America, literalizing anti-Black violence through horror plots. In Nope Peele wants us to think about the ways spectacular entertainment relies on cruelty and manipulation—to animals, to minority actors, to the gullible public—and about how we can see this truth with our own eyes and still not look away.