The collective wisdom that emerges from The Baby-Sitters Club
In the Netflix reboot, 12-year-old girls model collaborative leadership.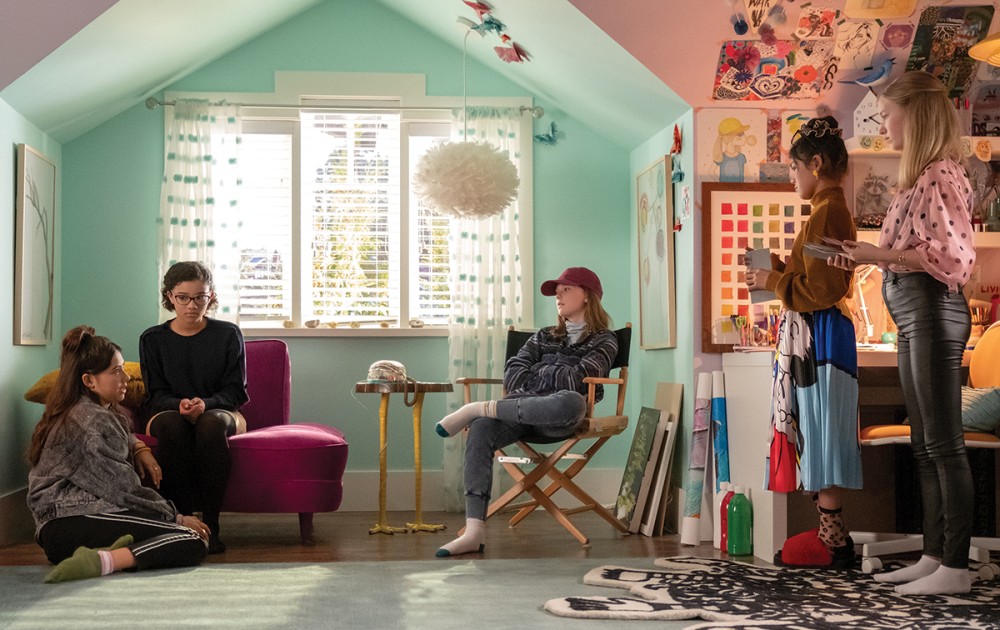 The new Netflix adaptation of The Baby-Sitters Club provides comfort nostalgia for adult viewers who grew up on the original series of young adult novels. It also offers something exhilaratingly fresh and wonderful: a vision of collaborative leadership and friendship centered around young women.
If you grew up in the 1980s and '90s, especially if you identified as a girl, you probably know the premise of the series: a group of 12-year-old girls bands together to start a babysitting service in their small Connecticut town. Each book's story is told from the point of view of one of the girls as they tackle a new problem in babysitting and the challenges of growing up.
The original series had a relatively diverse cast of characters for the 1980s, and it dealt with complicated families. The new television series expands that diversity as it gracefully moves the series into the 21st century. This means both that the characters represent a wider range of racial, ethnic, class, and sexual identities and, perhaps more importantly, that growing up successfully means learning to talk about these identities with honesty and bravery.