Jim Winkler resigns as head of National Council of Churches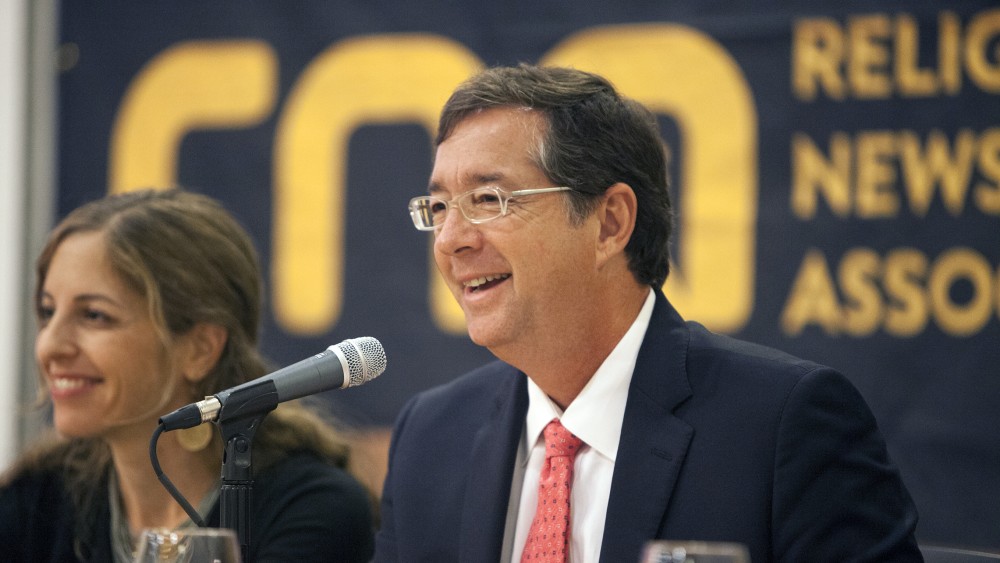 The National Council of Churches announced on Janu­ary 26 that Jim Winkler, its general secretary and president since 2013, is leaving his post.
Winkler told readers of the Protestant ecumenical organization's e-newsletter of his departure, writing in a "final column" that "I have completed two terms as president and general secretary and now move to the next chapter of my life."
He did not cite a reason for his departure. Winkler also did not re­spond to a request to comment on his move.
As recently as November, Winkler appeared to be planning to stay for a third term as leader of the 72-year-old organization. At an event heralding the NCC's release this spring of an updated New Revised Standard Version of the Bible in collaboration with the Society of Biblical Literature, he told the audience, "I look forward to seeing you next year, if not earlier."
The NCC announced that an interim leader would be named soon, followed by a formal search for an elected leader.
Officially founded in 1950, the NCC has its roots in the Federal Council of Churches, which began in 1908. The NCC's member denominations represent some 35 million Christians in Protestant, Orthodox, Anglican, evangelical, and historic Black denominations as well as peace churches, including the Church of the Brethren.
Prior to his work for NCC, Winkler served for almost three decades at the United Methodist Church's General Board of Church and Society, where he became general secretary in 2000. —Religion News Service