Darrell Goodwin to be first director of new United Church of Christ conference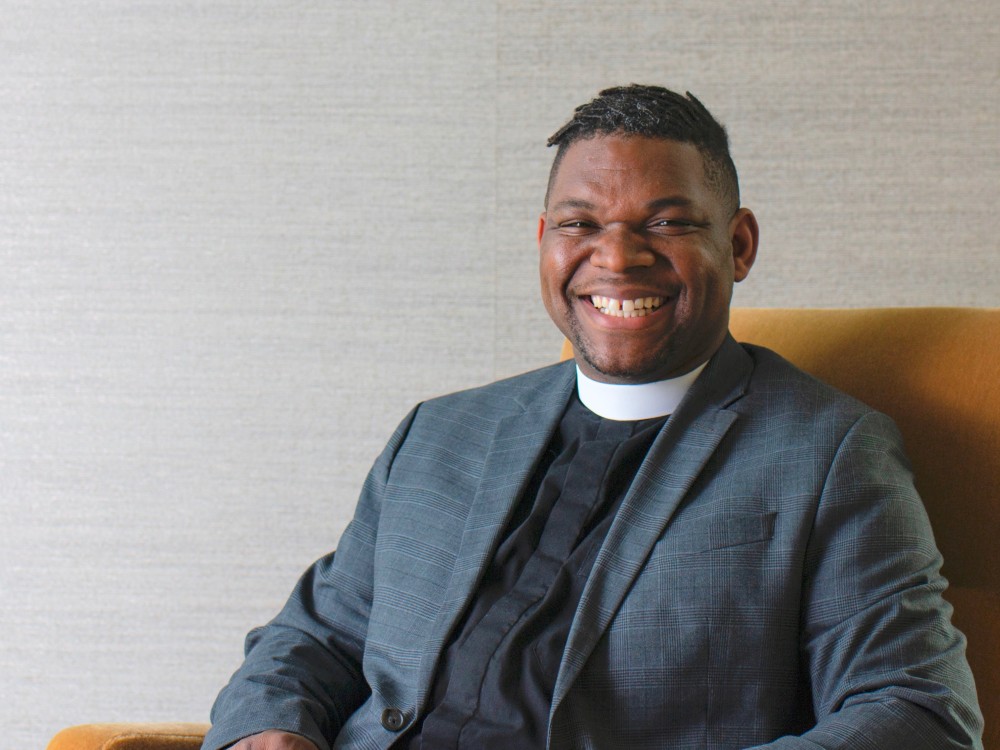 Darrell Goodwin, a United Church of Christ pastor, was elected as the first ex­ecutive minister of the denomination's new Southern New England Con­ference by an overwhelming margin on September 26.
Goodwin currently serves as associate conference minister for the Iowa, Nebraska, and South Dakota UCC conferences.
According to denominational reports, Goodwin, who is gay, hoped that by accepting this position, "other brown little boys and girls, and other people who are born into this world but do not feel part of what people consider to be the majority" would also feel inspired to follow God's call for their lives.
"Might we set this church and this world on fire," he said. "Might we be what people were afraid we might be. Might we make the church more uncomfortable than it's ever been. Might we press in the ways the church was not yet ready for us to press, but as a result more of God's people are welcome to this table."
In 2018, the UCC's Connecticut, Rhode Island, and Massachusetts conferences voted to merge, thus creating the Southern New England Conference, which officially launched in January.
UCC general minister and president John Dorhauer called the new conference's vision historic and a signal to the wider church for the need to foster cooperation and interdependence.
Goodwin will begin his first term in January 2021.