Christian martyrs in orange jumpsuits
The 21 men murdered in 2015 will be remembered long after the era of ISIL is forgotten.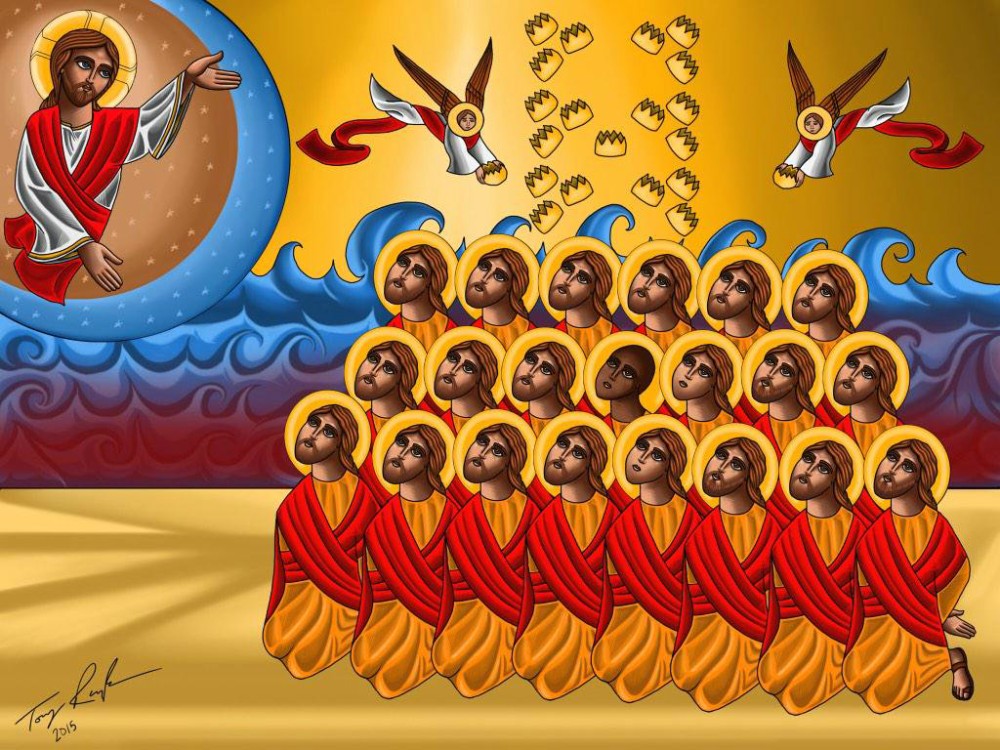 Every so often the Vatican an­nounces the canonization of a new saint, an event that marks the culmination of a detailed investigation that might have lasted decades. The process involves bureaucratic hurdles, and the final decision certainly involves political considerations. If we name this saint, whom will we please, whom will we offend?
How very different and straightforward matters were in the early church! In that era, martyrs were celebrated in local cults that arose immediately and spontaneously after their deaths. Those commemorations ultimately spread far afield. That was the world of the third century.
But it was also the world of 2015. In January of that year, members of ISIL/Daesh abducted 21 poor migrant workers in Libya. All were Christians—20 Egyptian Copts and one Christian from Ghana. The captives were dressed in orange jumpsuits, intended to recall the garb of Muslim prisoners held by the US at places like Guantánamo Bay. On or around February 15, the ISIL adherents enacted one of their horrifying rituals: the prisoners were marched to a beach and then beheaded. (It was troubling to see Western media describe such atrocities as "executions," which implies a degree of legitimacy.)