The springtime gift of sorrel
The perennial plant's tightly furled leaves emerge in March, pushing aside wintry desolation.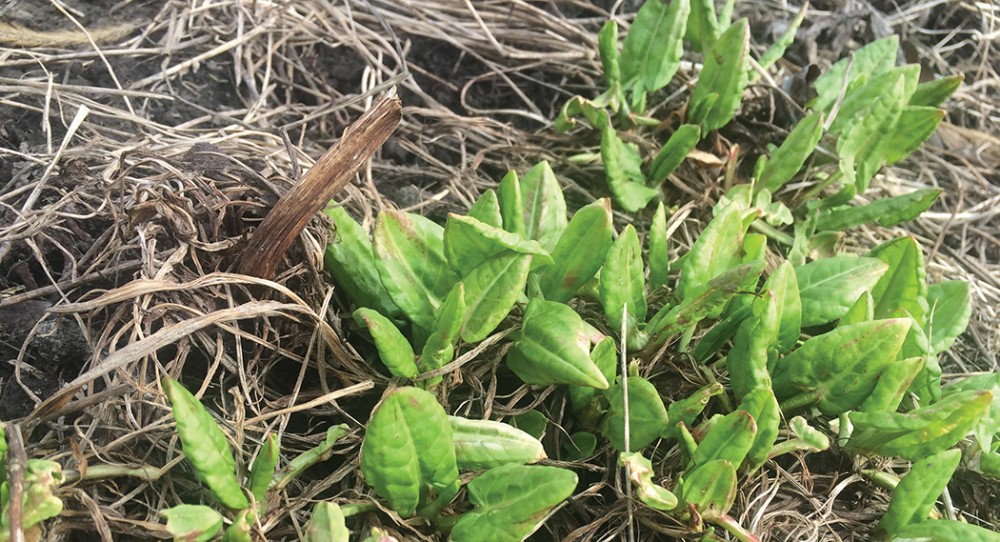 Farmers and gardeners will tell you: "Spring is all about waiting for dry soil." And that's mostly true. Tractors and tillers do not work well in wet soil because they create lumps and clumps that become rock-hard when the soil dries. Even when farmers plant by hand, the muddy ground makes it difficult for the plant's roots to make their way down into the soil and for the cotyledons to force their way up.
But I'm tucking into the first fresh greens of the season while the world is still mud-luscious—long before any tilling, planting, weeding, or mulching takes place. For me, spring is not about waiting for dry soil but about waiting for sorrel.
And I don't have long to wait. While farmers and gardeners are sharpening tools or repairing machinery, I make my way down the wooded hillside to the patch of perennials that my brother Henry has near the stream. In between rows of rhubarb and chives is the well-mulched sorrel patch, where the needle points of tightly furled sorrel leaves will soon pierce the cold and still-sodden soil. Although it's likely that those first leaves will be zapped by freezing temperatures, that won't faze these vigorous plants.