Listen to the survivors
Some churches are starting the long process of reckoning with their role in the horrors of Indigenous boarding schools.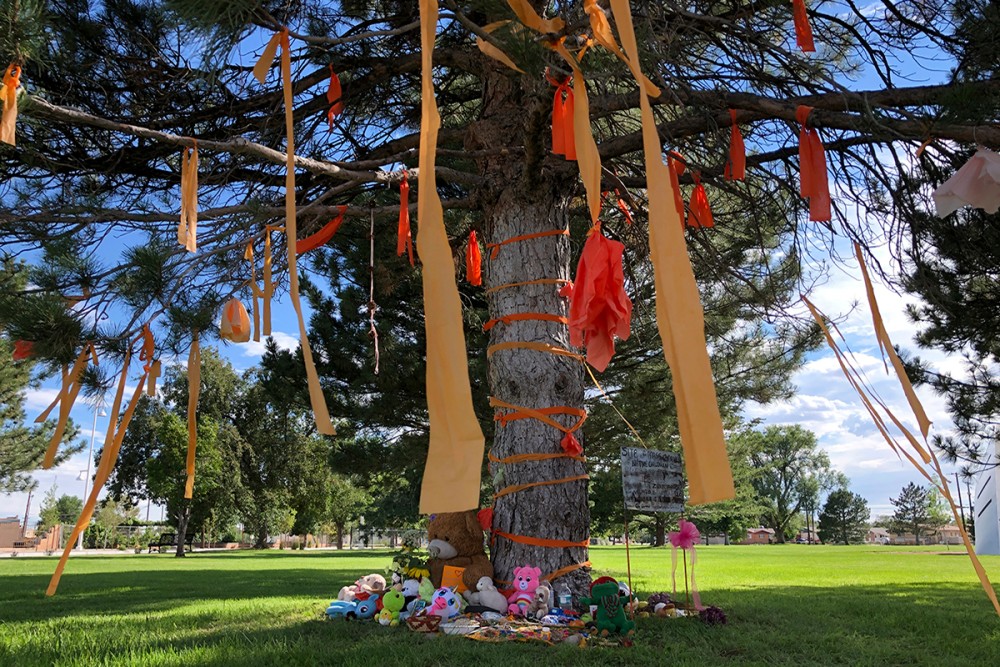 When the suspected unmarked graves of 215 Indigenous children were discovered last year on the grounds of the former Kamloops Indian Residential School in British Columbia, the news was met with widespread grief and outrage. All across North America, reckoning with the legacy of these boarding schools, which were often religious, has become a social movement—one led by survivors, their children and grandchildren, and tribal leaders.
"We are engaging in a collective moment here, the likes of which we have never seen before," said Samuel Torres, deputy chief executive officer of the National Native American Boarding School Healing Coalition (NABS). The organization has been a focal point for advocacy, organization, and dialogue in the United States. "This is definitely a truth-telling moment that . . . has political and spiritual components to it."
An enrolled member of the Osage Nation, Jimmy Beason is a professor in the Indigenous and Native Studies Department at Haskell Indian Nations University, itself a former boarding school in Lawrence, Kansas. Three of Beason's grandparents attended these schools, though they never spoke about their experience. The point of the boarding schools, he says, was "cultural erasure. They were set up for the specific purpose of assimilating the minds and attitudes of Native children into a White American thought process in terms of promoting individualism, Christianity, private property ownership, nuclear families." The goal was to break down traditional teachings and replace them with White identity and White understandings, said Beason.