Beyoncé, Oshun, and the melting pot of American religion
The Black church isn't in the pot; it is the pot.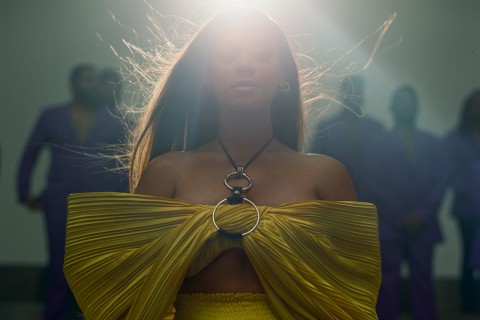 Black Is King, Beyoncé's latest visual album, has received worldwide acclaim. One thing that makes this deeply spiritual album distinctive is Beyoncé's deployment of Oshun, the Yoruba goddess of water, fertility, love, and purity, as an alter ego. "I am Beyoncé Giselle Knowles-Carter," she sings on "Mood 4 Eva." "I am the Nala, sister of Naruba / Oshun, Queen Sheba, I am the mother."
Such artistic license would have less resonance if it came from any other artist but Beyoncé. Her influence on the hearts and minds of fans and admirers can hardly be overstated. She has cross-cultural appeal and political notoriety, the latter due in part to her and her husband Jay-Z's association with the Obamas. Her wardrobe has influenced fashion trends. Now, with her artistic channeling of Oshun, her reach has gone beyond the likes of the late King of Pop, Michael Jackson.
The little girl from Houston who joined Destiny's Child in 1990 grew into a pop culture icon and a political powerhouse—and a religious muse. Beyoncé even has a worship service named after her—the Beyoncé Mass, which has used the Kennedy Center as its sanctuary—although the service does not worship Beyoncé but instead evokes the power of the divine feminine to tell biblically oriented stories steeped in womanist theology (see "Not my grandmother's church," June 17).