Vertical churches, by Richard Silver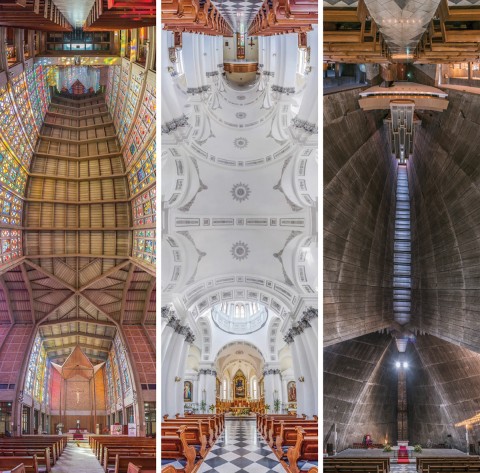 Photographer Richard Silver began his unique practice of capturing church interiors in a vertical panoramic format in New York City in 2012. Over the last decade, he has expanded and perfected his technique of digitally stitching together five to eight distinct photographs into a single image. He has documented worship spaces this way in more than 90 countries over six continents. His new book, Vertical Churches of the World, which began as a crowdfunded project in 2021, features images from 52 of those countries.
The perspective afforded the viewer is simultaneously disorienting and gratifying. As the eye moves upward and downward from the bulging center point of each image, one gains an immediate appreciation for the variation in architectural style and decorative detail represented in Silver's curated selection of churches from around the world. Part globe-trotting travelog, part finely focused design study, the book is a dazzlingly dynamic survey of religious and art history that feeds the eye, mind, and soul.