The Methodists aren't united. Can they still be a church?
A global denomination, a clash of principles, and the coming reckoning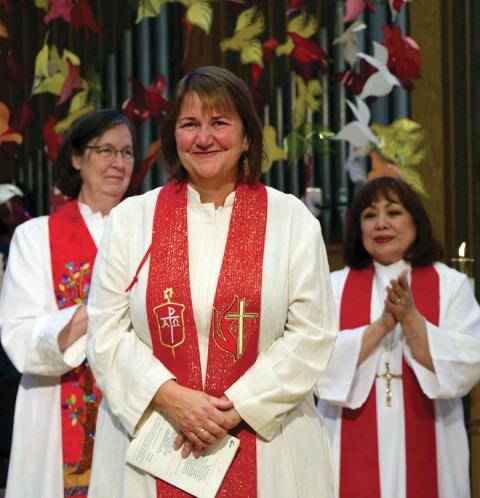 With entrenched camps miles apart on the issue of homosexuality, the United Methodist Church is careening toward a fateful choice: either split into two segments along ideological lines or radically redefine how it operates as a church. A moderate middle still hopes that the parties can somehow hang together under one denominational banner. Much will hinge on whether an overhauled concept of church—perhaps featuring more autonomy for regional bodies, congregations, and clergy—can win broad support in the global 12.1-million-member denomination.
"This is a very fragile moment for us—in some ways a very sacred and holy moment—because we're dealing with big stuff," said North Dakota bishop Bruce Ough, who serves as president of the UMC's Council of Bishops. "We're trying to do it in a way that probably has not been done by others who have wrestled with this [issue]."
Fueling the urgency is the election in July of Karen Oliveto as the UMC's first openly gay bishop. For conservatives, this election presents a crisis, because the church's Book of Discipline prohibits any "self-avowed, practicing homosexual" from becoming an ordained minister. They argue that covenants among Methodists will be rendered meaningless if the church lets Oliveto become a bishop and de facto blesses in one place what it bans in another.