The power of sisterhood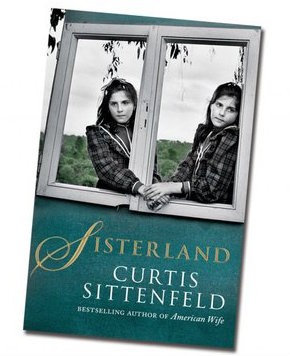 The novelist Curtis Sittenfeld, a graduate of the Iowa Writers' Workshop, published one of my favorite books of recent years: American Wife. Based on the life of Laura Bush, with names and situations changed, American Wife traces one woman from her youth to her adulthood as the wife of a president.
Masterful at portraying both the personal and the political, Sittenfeld enthrallingly lifts the curtain before those in high office and those close to them. Since she writes primarily from the viewpoint of women, her book might be considered a woman's book. But it would be a mistake to restrict it to that category and shoo away male readers. Like all accomplished fiction writers, Sittenfeld helps her readers get inside the lives of characters who may be very different.
In her new book Sisterland, Sittenfeld continues writing about women but not only for women. It is the story of two sisters, Daisy and Violet, identical twins growing up in St. Louis. Both are gifted (or burdened) with psychic powers. With what they call their "senses," they can glimpse the future.