In Search of Truth: Journalism with Dawn Araujo-Hawkins (S2:E7)
"The job of a journalist is to call a spade a spade. If something is racist, if it's homophobic, if it's xenophobic, it's our job to say that . . . to be as explicit as we can about it."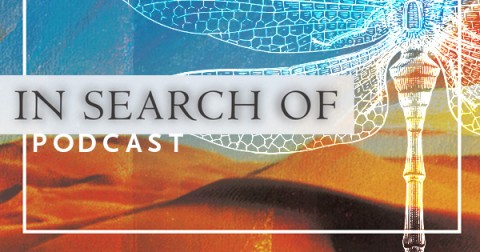 Welcome to In Search Of, a podcast where we go in search of voices and perspectives that inform and expand a life of faith. In this episode, Amy talks with award-winning journalist and the Century's news editor Dawn Araujo-Hawkins about truth and journalism. Listen to Dawn explain the differences between objectivity and neutrality, the dangers of internet conspiracy theories, and her approach to handling traumatic stories with care on this episode of In Search Of. A transcript of this episode is available here.

Dawn Araujo-Hawkins is the Century's news editor and the vice-president of the Religion News Association. Her reporting has won awards from the American Academy of Religion, the Catholic Press Association, the Religion News Association, and the Great Plains Journalism Awards. She also won the Award of Excellence for in-depth coverage from the Associated Church Press in 2022.
Related Christian Century Content:
Is there something that you are in search of? Email us.