Episode 6: Following the saints with Dan Koski
"You have to be willing to accept that if you call on this saint for help and guidance, he or she may call on you for challenges as well."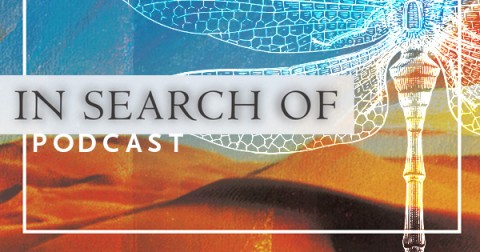 Welcome to In Search Of, a podcast where we go in search of voices and perspectives that inform and expand a life of faith. In this episode, Amy speaks with Dan Koski, an Orthodox Christian and a devotee of the saints. Amy met Dan in Jerusalem when he was living in the West Bank, and he appears in her book Wild Woman. Today Amy and Dan discuss devotion, the practice of praying to saints, and what Orthodox Christianity looks like in daily practice. Tune in for some answers to your questions about the saints: Who decides what makes a saint? What do the saints do? Why do they matter in the life of faith? What can they teach us? All that and more on this episode of In Search Of.
Dan Koski works with the Institute for Ecumenical Research in Sibiu, Romania. 
Show Notes
Francisican Media offers a Saint of the Day webpage and app. You can also download calendars that offer information about saints throughout the year from the Apple or Google app store.
Is there something that you are in search of? Email us.