Luis Antonio Tagle appointed to head of Vatican evangelization office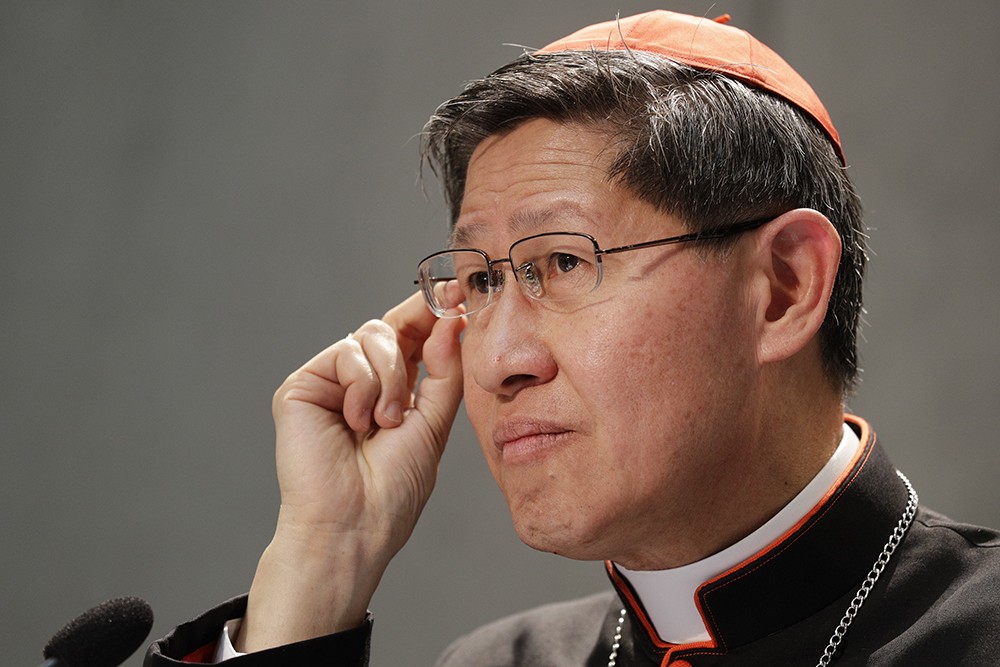 In a surprise move, Pope Francis on December 8 appointed Filipino Cardinal Luis Antonio Tagle of Manila as the head of Propaganda Fide, the major Vatican department for evangelization. It's a move that emphasizes this pontificate's efforts to highlight the global dimension of the church and taps the cardinal as a possible successor.
At 62, Cardinal Tagle will oversee all of the Catholic missions in the world, a natural transition from his current ap­pointment as president of the global Catholic charity Caritas Internationalis.
Tagle is the second person from Asia to occupy this important position in the Vatican, following Indian cardinal Ivan Dias, now deceased, who headed the department from 2006 to 2011. Tagle's appointment as head of the Vatican's evangelization efforts embodies Pope Francis's repeated appeals to "reach out toward the peripheries" and the developing world.