Indigenous spiritual leader Eddie Benton-Banai dies at 89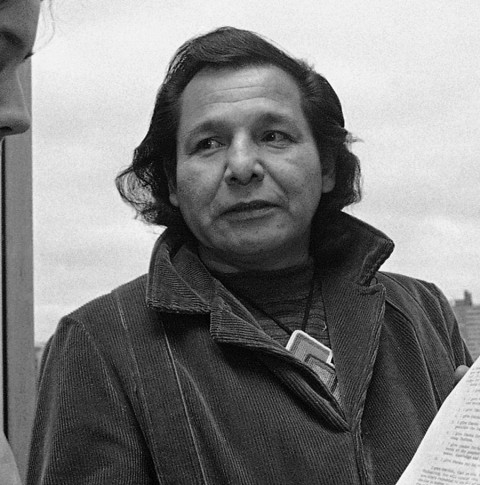 Eddie Benton-Banai, who helped found the American Indian Movement, partly in response to alleged police brutality against Indigenous people, died on November 30. He was 89.
Benton-Banai, who was Anishi­naabe Ojibwe, was born and raised on the Lac Courte Oreilles reservation in northern Wisconsin. He made a life of connecting American Indians with their spirituality and promoting sovereignty. He was the grand chief, or spiritual leader, of the Three Fires Midewiwin Lodge.
After AIM was formed in 1968, one of its first acts was to organize a patrol to monitor allegations of police harassment and brutality against Native Americans who had settled in Minneapolis, where AIM is based. Later, Benton-Banai was part of a team that pushed for the American Indian Religious Freedom Act of 1978, as government policies were stifling or outlawing religious practices. The new law safeguarded the rights of American Indians to practice their religion and access sacred sites.
"He had a very solid spiritual foundation to his traditional and Indigenous learning, and that's what made him, I believe, who he was," said family friend Dorene Day.
Benton-Banai's The Mishomis Book is touted as the first of its kind to offer Anishinaabe families an understanding of spiritual teachings.
In 1972, Benton-Banai founded a school in St. Paul, called the Red School House, which—along with its sister school in Minneapolis—fueled a broader movement to provide alternative education for Indigenous children so they could learn while maintaining their spiritual and cultural practices.
"I considered him our holy man," said AIM cofounder Clyde Bellecourt. —Associ­ated Press