Cheyenne peace chief Lawrence Homer Hart dies at 89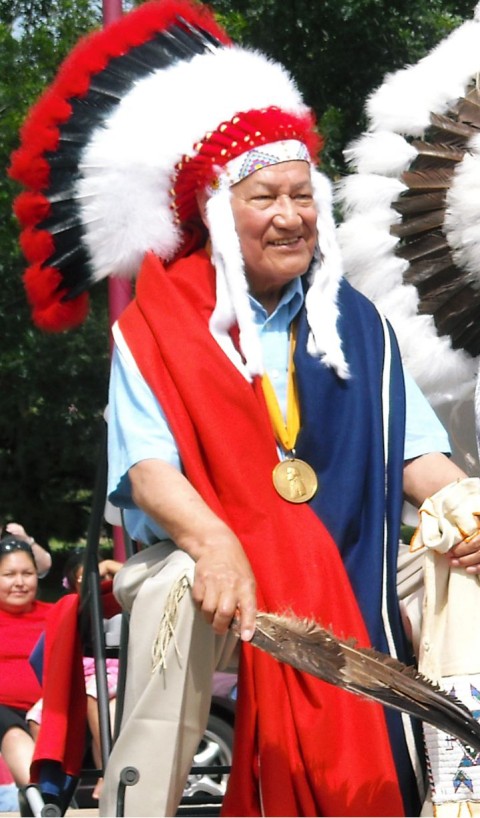 Cheyenne peace chief and Menno­nite pastor Lawrence Homer Hart died on March 6 at age 89.
Hart, who was raised by his paternal grandparents Corn Stalk and Chief Peak Hart near Ham­mon, Okla­homa, converted to Chris­tianity at age 17. He attended Bethel College, a Mennonite school in North Newton, Kansas, for two years before leaving in 1955 to realize his dream of flying fighter jets in the US Navy and Marines. He later became the first American Indian to become a US military jet pilot and instructor.
When his grandfather died in 1958, Hart was asked to succeed him as peace chief. He returned to Oklahoma and began studying to become a Mennonite pastor. (He would eventually lead Koinonia Mennonite Church outside Clinton, Oklahoma, from 1963 to 2021.) But it wasn't until 1968 that the former warrior would truly understand the power of peace.