The Philippines is 80% Catholic. President Duterte is ferociously anti-Catholic.
How on earth did this happen?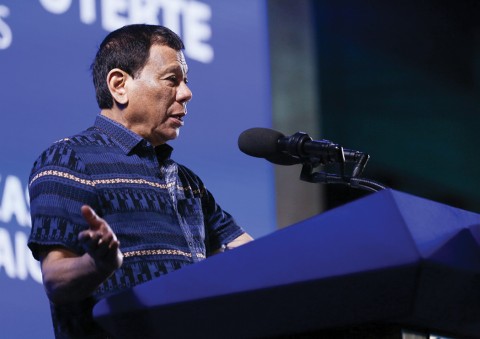 When it comes to the relationship between Christianity and politics, the Philippines is an anomalous case. It is a nation with one of the world's largest Christian populations—which is destined to grow mightily in coming decades—and the evidence of widespread Catholic piety is easy to see. Yet in the past few years, the country has acquired a regime that speaks the language of ferocious anti-Catholicism and anticlericalism. How on earth did this happen?
With a population of 105 million, the Philippines is at least 80 percent Catholic, with another 10 to 15 percent Protestant. It is already one of the world's two or three largest centers of Catholic population, and by 2050 the country will likely be home to 120 million Catholics.
That Catholic bedrock is obvious at events like the annual pilgrimage and procession in Manila associated with the image of the Black Nazarene. This past January, this astonishing gathering, called the Traslación, attracted some 5 million of the faithful. By way of comparison, that is roughly double the number of Muslims who travel each year to Mecca for their more celebrated pilgrimage, the Hajj. And the Traslación is only one of the great festivities that make up the thriving ritual year around the country. The Marian shrine of Baclaran is an overwhelming attraction.