Our Lady of La Vang
The power of the Virgin Mary for Vietnamese Catholics—at home and in diaspora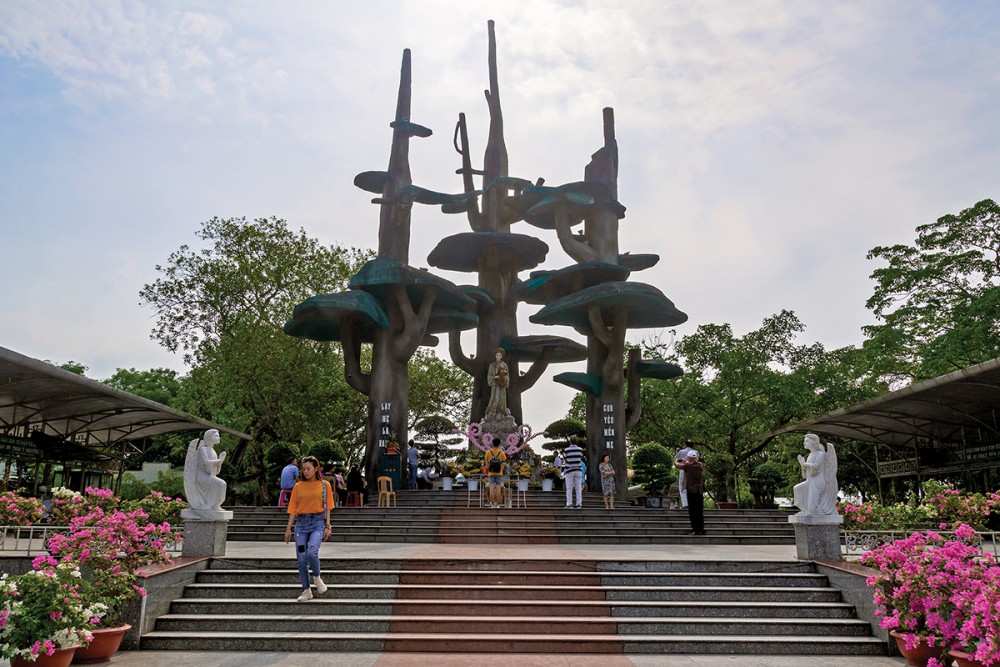 In recent years, I have visited some of the great American shrines to the Virgin Mary. From Emmits­burg, Maryland, to Chimayó, New Mexi­co, I have had very similar conversations with local volunteers. They are amazed and delighted by one group above all. These Vietnamese visitors, they say, they are so Catholic, and so devoted to the Virgin. And there are always so many of them! Who knew? Well-meaning White, American Christians continue to be startled to realize just how global their church has become.
Around the world, many Catholic societies portray the Virgin in distinctive local and national forms, reflecting their own stories and traditions. Often, those local connections are so strong that you can almost write a history of the Catholic presence in a given country by telling the story of that particular Virgin, of her deeds and her travels. Vietnam's own Mary, the Our Lady of La Vang, is at once a symbol of survival and exile, of mission and globalization
The story of Our Lady of La Vang dates from 1798, when a growing Catholic presence in Vietnam was being ruthlessly suppressed by the Buddhist and Confucian rulers of the empire. This was part of a brutal suppression that recurred sporadically over centuries, probably claiming hundreds of thousands of lives in all. In consequence, Vietnam's Catholic Church understands itself as a true martyr church, quite as much as that of, say, Poland.