AME Church suspends pension payments after finding irregularities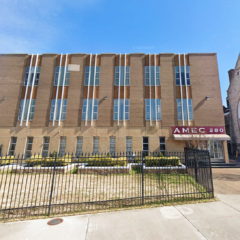 One of the nation's largest Black Protestant denominations has stopped making payments to retired ministers on its pension plan, according to a report from the Wall Street Journal.
The paper reported on March 10 that the African Methodist Episcopal Church, which has reported as many as 2.5 million members in the past, suspended payments to retirees after discovering possible financial irregularities involving the denomination's pension fund. In a statement, the church told the Journal that it was working with law enforcement to investigate a possible crime.
"The AME Church takes this crime seriously," the church told the Journal. "We are also committed to making every fund participant whole by restoring their full investment plus interest."
The AME's Department of Retirement Services, based in Memphis, Tennessee, could not be reached for comment.
Concerns about the pension fund have circulated for months. In December, church leaders told the Atlanta Journal-Constitution that problems with the pension fund were discovered during a leadership transition in the retirement services department, which serves about 5,000 retired clergy and church workers.
"Out of an abundance of caution, we immediately engaged outside legal counsel and forensics experts to conduct an independent and comprehensive investigation into holdings managed by the Department of Retirement Services," church leaders told the Journal-Constitution in December.
The denomination's Council of Bishops also published a statement in October about problems with the pension fund, saying the pension department had "reported a material loss in the value of one or more of its departmental investments." The statement also said that the church had requested a detailed report from an independent law firm and accountants investigating the matter and that the report "will be made available publicly upon its receipt."
As of 2017, the church had about $120 million in retirement assets, according to the Wall Street Journal.
Unlike other private retirement plans, church pension funds are exempt from federal laws regulating such funds and are not covered by federal insurance, according to the Pension Rights Center. In 2017, the Supreme Court ruled that federal pension laws do not apply to affiliated hospitals, either.
Bishop Jeffrey N. Leath of the AME's 13th Episcopal District has been critical of how troubles with the pension plan have been handled. On his personal blog, he said that the pension fund was "overvalued by as much as 70%" in past years and described the issues with the pension fund as a crisis that will cost millions.
"The fix will be large, painful, and not loved by anyone. Let's gird up our loins and DO IT," wrote Leath, who did not immediately reply to a request for comment. —Religion News Service