From Bethlehem to Jericho by foot
As we hiked the Abraham Path, I realized that every step was inescapably political.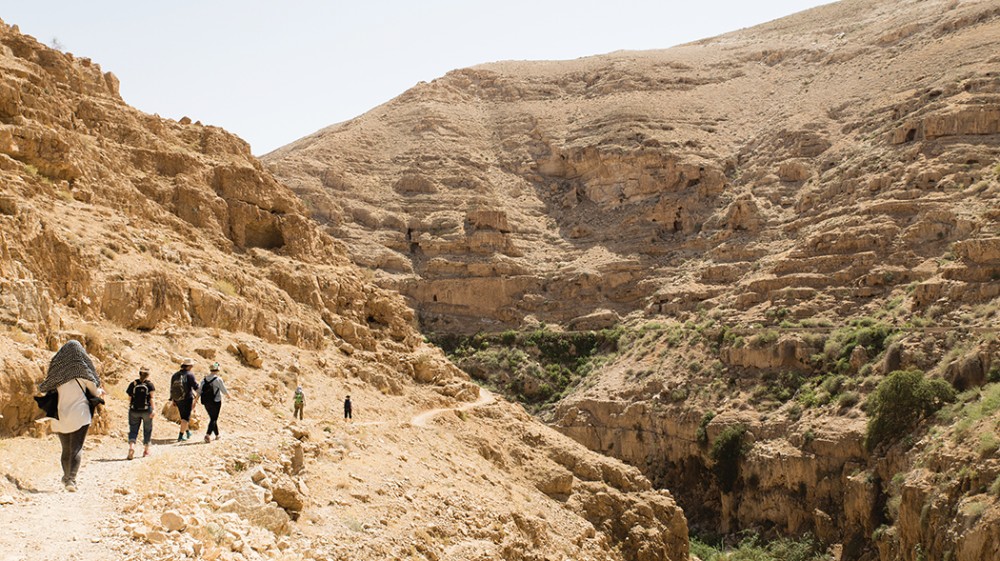 I arrived in Jericho the day before residents of the small Bedouin community at Khan al-Ahmar were required to vacate their homes so that the Israeli government could carry out its planned expansion of Highway 1. The village is one of the only remaining Palestinian areas within what Israel designates as the E1 zone of the West Bank, which bisects the northern and southern parts of the territory. Israel wants the highway to link East Jerusalem with the Jewish settlements of Kfar Adumim and Ma'ale Adumim. Critics say the ouster of the Bedouin community and the expansion of the highway will split the West Bank and make the prospect of a Palestinian state even more remote.
As it turned out, the deadline passed with the Bedouins still in their homes and the bulldozers quiet. But in protest of the anticipated destruction of the village, residents of the city of Jericho were on strike.
My husband and I arrived in Jericho on foot via the Masar Ibrahim, or Abraham Path, which runs from the north of the West Bank to the south. Hikers who complete the entire trail typically begin in the north West Bank village of Rummana and end southwest of Bethlehem near Hebron. We chose to hike a section of the trail in the opposite direction—from Bethlehem to Jericho. Our journey began behind the security wall near Bethlehem, where we passed a huge red sign that said in Hebrew, Arabic, and English: "The Entrance for Israeli Citizens Is Forbidden, Dangerous for Your Lives, and Is Against the Israeli Law."
Just naming places in Israel is inescapably a political act.