Amid Detroit's housing crisis, tiny homes offer residents new hope
A project that helps build pride, confidence, and community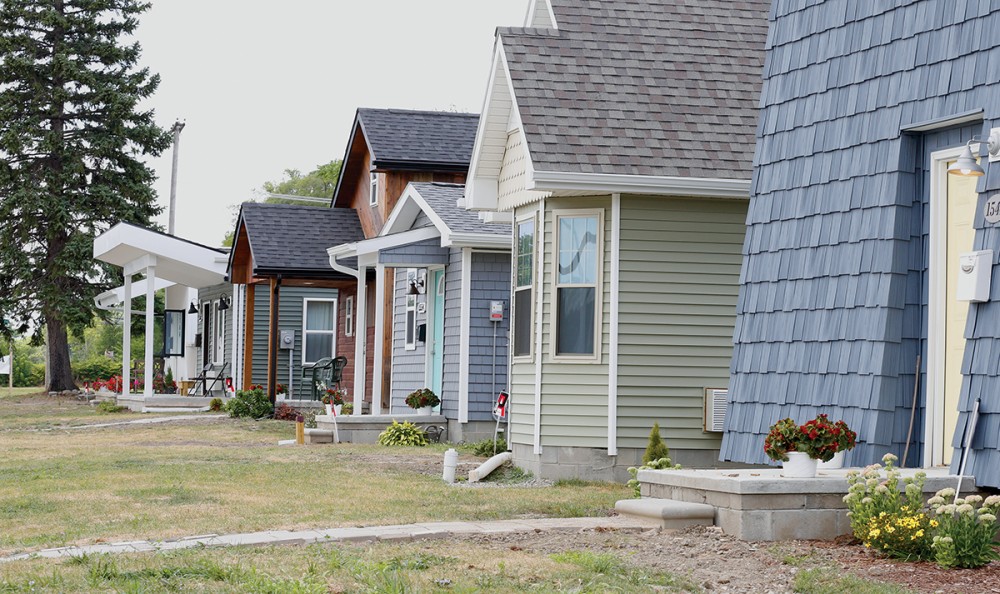 One day Stephanie Donaldson saw a man weeping in his car. The Cass Community Social Services security officer approached him to ask what was wrong. He recalled growing up on that Detroit block and learning to ride his bike there, but his childhood home had been torn down years ago. Now Cass was building houses there—the first new construction in 50 or 60 years—and it moved him to tears.
The building project is no ordinary one. It takes an innovative model for affordable housing and adapts it for a city that is rebounding, but where development often neglects the needs of low-income residents. Cass launched its tiny homes project just three years after Detroit declared bankruptcy in 2013.
Each house is a single-family home of 250–400 square feet, on its own lot with a lawn. The first phase of 25 homes is wrapping up; workers will break ground for the final five homes this spring. Project leaders are deciding how many homes will be in the second phase—they will be slightly larger, for families—and estimate that construction will begin later this year.