After the glass factory
In a post-industrial town, churches reimagine mission.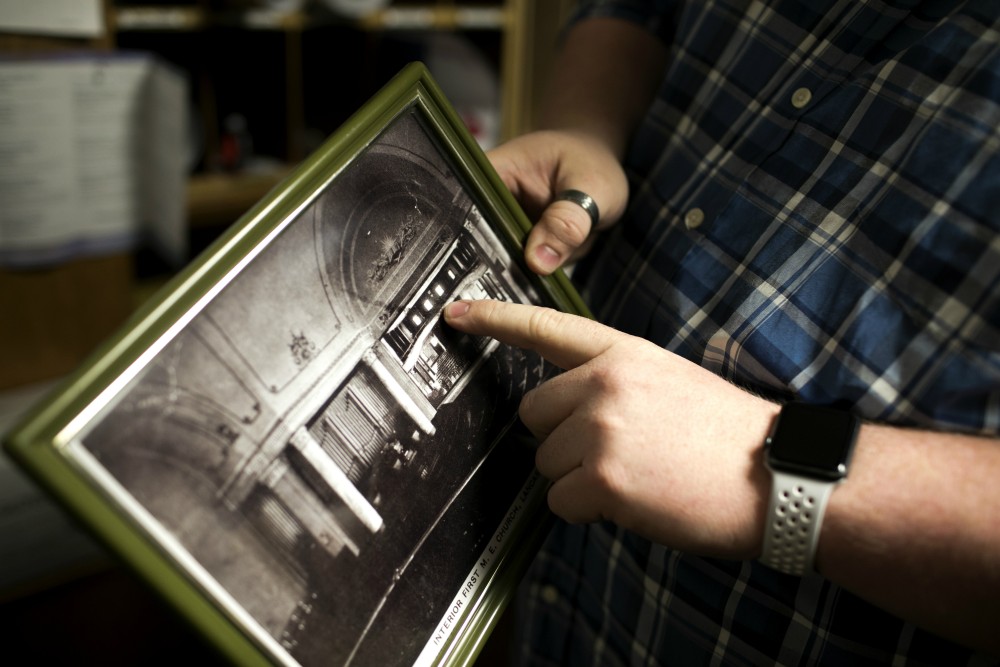 "This is the pew where my grandfather always sat," said Joe Palmer as he led me on a tour of First United Methodist Church in Lancaster, Ohio, the church he grew up in and where he is now youth minister. Palmer recalled that his grandfather had a guide dog, Blossom, who would fall asleep during the service. "Her snores would vibrate the entire balcony."
Palmer is only 28, but he is old enough to have watched Lancaster change dramatically in his lifetime. The city's manufacturing center moved to Columbus, and the community has struggled to define itself in a postindustrial landscape.
Lancaster, a city of about 40,000, is the county seat of Fairfield County, located just south of Columbus, along the Hocking River. For most of the 20th century, Lancaster was an important glass manufacturing center. The Anchor Hocking Company, a major maker of Depression glass, helped make the city a thriving municipality, what journalist and Lancaster native Brian Alexander describes as an "all-American town."