When we are Simon of Cyrene
We'll crack apart. We'll change.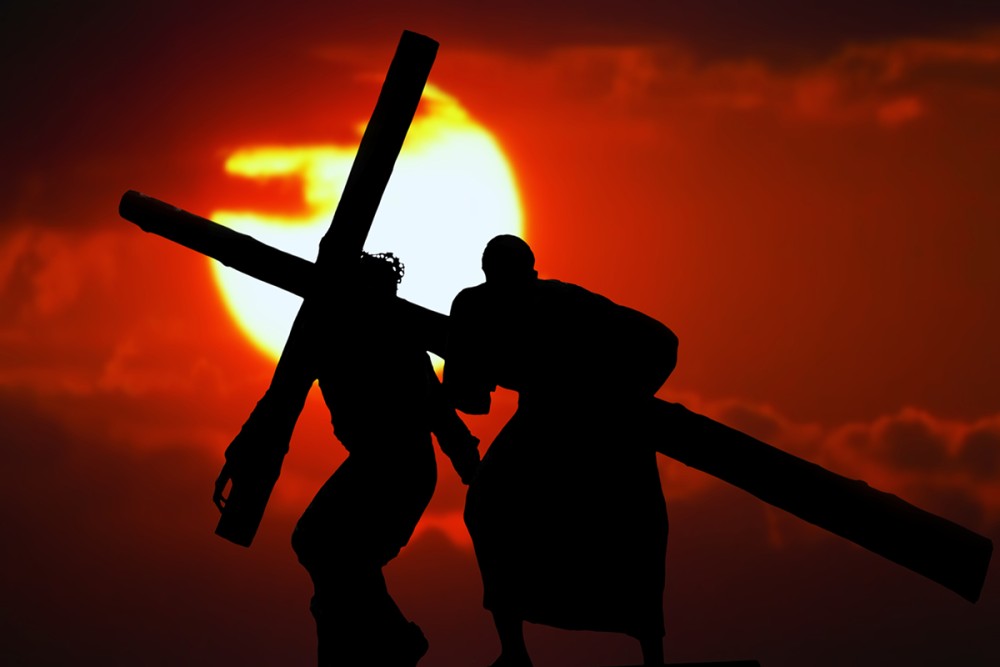 I admire people who take up crosses for the greater good. The surgeon who sacrifices a prestigious career to serve a backwater community. The gutsy journalist who risks her reputation to expose corruption close to home. The ordinary wage earner who donates every last penny to a cause he deems urgent.
But not all crosses are so shiny, salvific, and impressive. There are other kinds, too. Kinds we don't choose, kinds that seemingly get us nowhere. As we move through a second Lenten season under the shadows of COVID-19, I'm thinking about crosses that make zero sense—crosses that baffle us from beginning to end.
Simon of Cyrene encounters just such a cross. It's hard not to ponder his place in the Passion story and ask, "What was the point?"