The best judges of my theology are the littlest ones
The questions that plunge me into a cloud of unknowing most often come from my Sunday school students.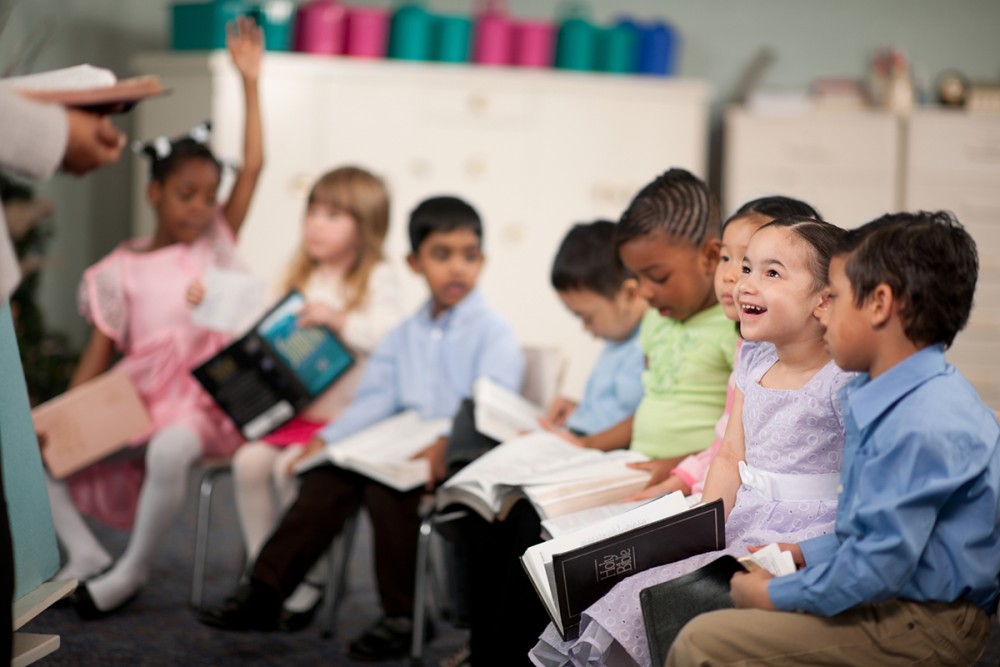 "What is a judgment?" a three-year-old asked me after our early morning Bible study. When we cancelled in-person worship indefinitely, due to the pandemic, I began to host these online devotional sessions for every weekday. This particular child joins his parents from their kitchen table. He eats spoonfuls of granola as he watches the laptop and listens to our conversation.
That morning we had been reading a passage from the prophet Joel in which God promises to avenge the violence against the people of Judah. "Let the nations rouse themselves and come up to the valley of Jehoshaphat," God declares, "for there I will sit to judge all the neighboring nations." As we shared our insights and questions, our wonderings and prayers, I could see the child's eyes shift from face to face on his parents' screen.
At the end of our half hour together, he always asks a parent to unmute the computer so he can say bye to all of us. But this time, after he sipped the last of the milk from his bowl, he pointed at my face and told his parents he had a question for me. "Isaac, what is a judgment?"