Why the John Lewis Voting Rights Advancement Act is necessary
"The vote is precious," said Lewis. Fifty-five years after Bloody Sunday and the Voting Rights Act, many Americans remain disenfranchised.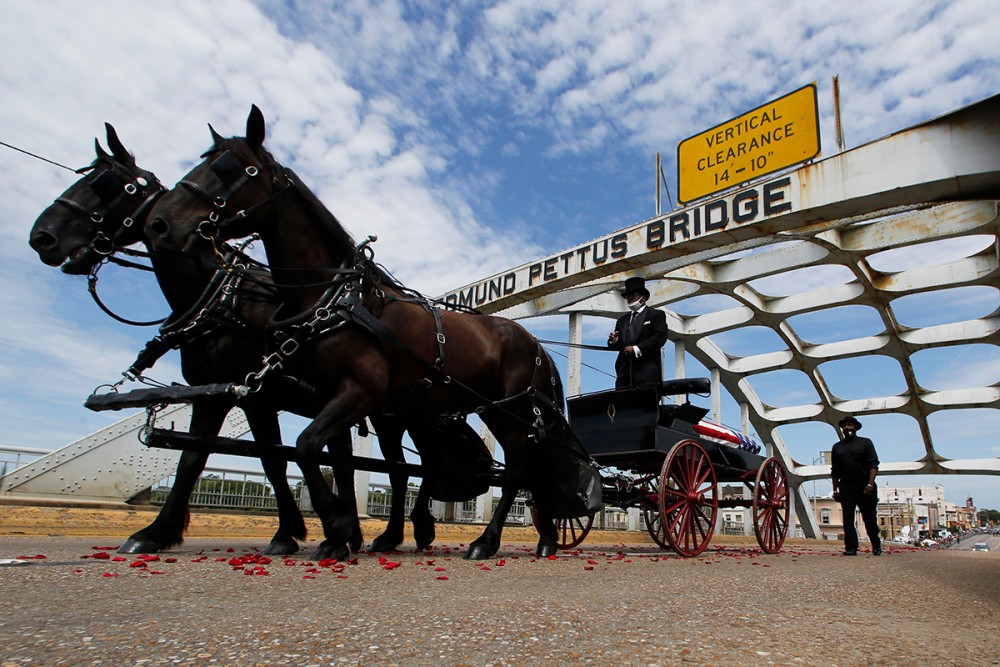 As a horse-drawn caisson carried Georgia representative John Lewis's casket across the Edmund Pettus Bridge in Selma, Alabama, on Sunday, red rose petals on the pavement called to mind the blood he shed there years ago. In March 1965, Lewis and other civil rights activists were beaten by state troopers while marching to secure voting rights for black Americans. The work of these activists led to the passage a few months later of the Voting Rights Act, a federal law prohibiting race-based voter discrimination.
On Monday, while Lewis's body lay in state in the US Capitol Rotunda, a group of senators who serve on the judiciary committee sent a letter to Chairman Lindsey Graham asking him to schedule a hearing for the John Lewis Voting Rights Advancement Act, which the committee debated last week.
Why is a new voting rights act necessary? Because many Americans are still routinely disenfranchised, and the majority of them are, as the letter says, "minorities, the elderly, those with disabilities, the poor, and college students." The literacy tests and poll taxes of the 1960s have been replaced with voter ID laws, closures of polling places, and mass purgings of voter rolls. With a national election looming and a pandemic complicating plans for voting, voter suppression efforts have emerged at startling new levels in state and local contexts.