When art comes to church
The annual ArtPrize competition in Grand Rapids brings artwork—and artists—into places of worship.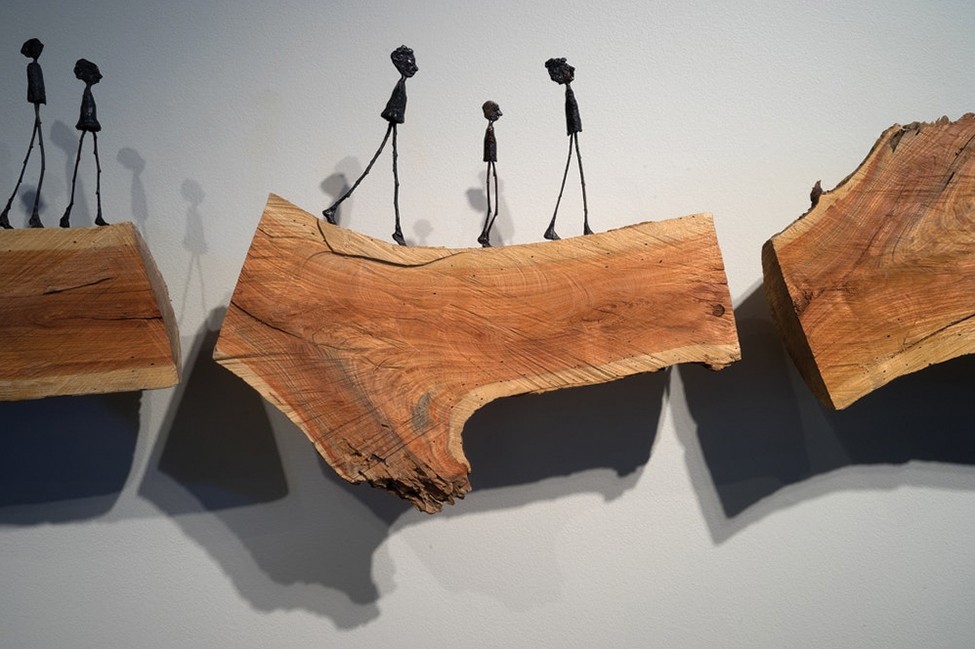 Each autumn since 2009, a great assembly of artists and artworks has gathered in downtown Grand Rapids, Michigan, for ArtPrize, an international competition with half a million dollars in prizes based on both jurors' assessments and popular votes. In 2017 ArtPrize drew 1,300 submissions from 41 states and 47 countries, displayed in 180 venues that ranged from art museums to bars and auto garages.
And churches. In 2017, ten churches in central Grand Rapids signed on as ArtPrize venues and displayed the works they had selected from applications received.
The benefit for the churches was evident as you walked from one venue to the next. Each congregation could convey to thousands of visitors its sense of how religious faith relates to artistic vision. Some churches selected highly conventional depictions of stories and figures from the Bible, others chose gauzy images of the transcendent that were similar to pieces that could be found in banks and hotels. Some selected challenging and unconventional work that engaged religious themes directly or indirectly.