The Frontier Interns reenvisioned missions for a postcolonial era
In 1961, Margaret Flory started a new kind of mission program.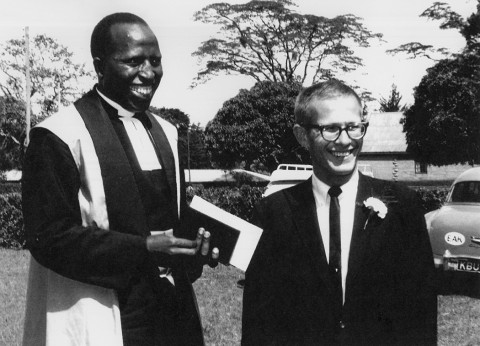 When Margaret Flory went to Japan as a Presbyterian missionary in 1948, the reigning model of missions was beginning to come into question. It was too paternalistic and controlling, some veteran missionaries told her. Strong, capable, local Christian leaders were being prevented by Western missionaries from running their own churches. Within a few years, as postcolonial movements gained momentum, the notion of there being "sending" countries and "receiving" ones, and "older" and "younger" churches, was increasingly suspect among missions leaders.
But what, exactly, should the new model of mission be? Throughout the 1950s, mainline Protestant churches and ecumenical organizations struggled with that question.
In 1951 Flory was appointed director of the Office of Student World Relations for the United Presbyterian Church—an office and position she had urged the church's Board of Missions to create. One of the students Flory worked with was Marian McCaa Thomas. Thomas already knew enough about other cultures to be offended by the idea that American Christians were going to enlighten the world. She wanted to get involved in the church's international work, but as she recalled recently, she was also interested "in changing the patterns of mission."
The FIM program invigorated missions—but not the way its founders imagined.