Jan Richardson's That We Might Receive This Joy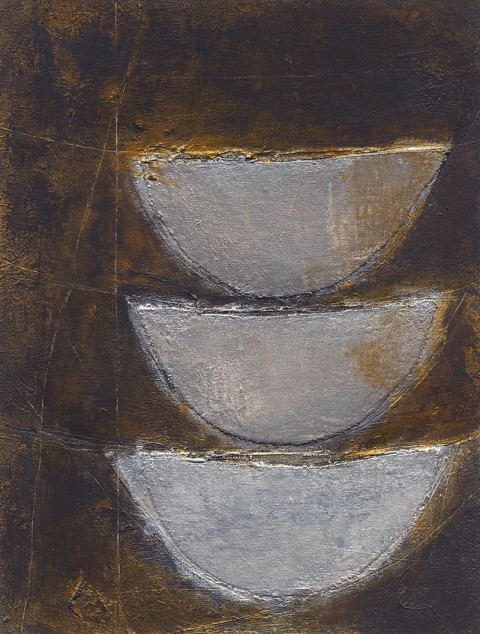 Jan Richardson explores a question many of us carry without knowing how to articulate it: How does joy work?
People who are familiar with the artist, writer, and Methodist minister's work often see her as a spiritual friend and mentor. Following the sudden death of her husband, Richardson has been asking essential questions about grief, loss, and joy—questions that resonate in our hearts, bodies, and sacred texts. "These days," she writes in a women's retreat booklet called The Sanctuary between Us, "I find myself curious about what it means to approach joy as a practice, and to receive it as a grace that God offers. . . . I have been pondering how practicing joy involves asking for it, preparing a place for it, praying to be open to it so that we can recognize it when it appears."
Richardson's poem "How Joy Works: A Blessing" brings the question together with her curiosity. As the silvered bowls suggest, something is open, ready to be filled:
You could not stop it
if you tried—
how this blessing
begins to sing
. . . . . . . . .
It is simply
how joy works,
going out to you
when you least expect,
running up to meet you
when you had not thought
to ask.