Danylo Movchan's Mariupol (2022); Prayer (2022); Pain (2022)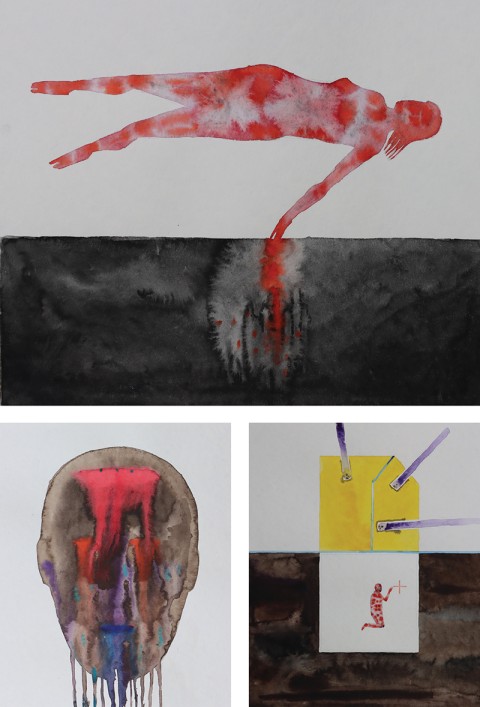 The invasion of Ukraine has been catastrophic. Heart-wrenching stories emerge as ordinary citi­zens become victims of brutal acts of terror. Artist Danylo Movchan works from the relative safety of Lviv, in western Ukraine, where he resides with his family. His works are usually carefully executed, elegant, modern icons in egg tempera in the Byzantine tradition. But almost immediately after the war began, Movchan lost his equilibrium in the studio and broke from this routine.
He decided to rely instead on the more immediate and expressive aspects of watercolor, and his work has evolved as a daily journal of events as they unfold. The paintings are spare but powerful. Creating them is a means of coping and making sense of events while living through this chaos.
Movchan's minimalist style favors flat, simple forms and colorful geome­tries. His paintings are beautiful but deeply painful. They ooze and spill freely despite his restrained approach, as if they themselves are bleeding. They distill each event to its essence, presenting it in a language both alluring and haunting. His work is a testament to the fact that even amid great adversity, the muse beckons and artists heed the call, finding a way to translate the unthinkable to a palatable, relatable account of what has transpired. In it we see the true spirit of Ukrainian endurance and fortitude.