Speaking out about sexual assault
Survivors are in our pews—and pulpits.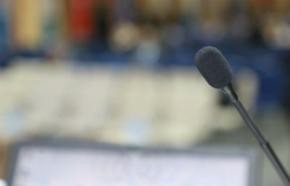 Sexual assault doesn't just happen to those who sit on airplanes next to—or who enter beauty contests sponsored by, or who marry, or who work for—powerful men who have a sense of sexual entitlement and a belief in their impunity. The Centers for Disease Control and Prevention report that one in five women and one in 71 men in the United States will be raped at some point in their lives, and the incidence of other forms of sexual violence is even higher. Particularly vulnerable are children, LGBT people, Native Americans, incarcerated people, and students on college campuses (where more than 90 percent of sexual assaults go unreported).
As stories about sexual assault erupted in the last weeks of the presidential election campaign, along with debates about what constitutes power and who really says what in locker rooms, a space opened up for communities of faith to address the realities of sexual assault. This conversation is necessary because silence in the face of pervasive sin is a form of complicity.
It's also necessary because survivors—and perpetrators—of sexual assault are members of our congregations. They're our pastors. They're the children we've baptized and confirmed. They're our lay leaders and choir members. They're us.