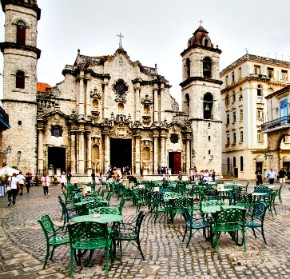 Pope Francis has again used his power in a transformative way, helping to broker a deal that opens up diplomatic relations between the United States and Cuba for the first time since 1959. The agreement between President Obama and Cuba's president Raul Castro includes a swap of prisoners and an easing of some restrictions on travel and commerce between the two countries.
The move toward normalizing relations is long overdue. The trade embargo imposed by the United States when Fidel Castro took power has done nothing to undermine the Cuban government's control over its economy or alter its abuse of human rights. Ordinary Cubans suffered the most from the sanctions. One of Cuba's leading dissidents said that most Cubans haven't been able to work for political change because seeking food and shelter has taken all their time and energy.
It remains to be seen whether the thaw in relations will lead to more political and religious freedom for Cubans. But that outcome is much likelier to happen now than under the previous policy of seeking to isolate Cuba. A joint statement from the National Council of Churches and the Cuban Council of Churches called on the U.S. Congress to lift fully the travel and trade embargo and to remove Cuba from the U.S. list of countries that support terrorism.