Missing in Mexico: The search for Central American migrants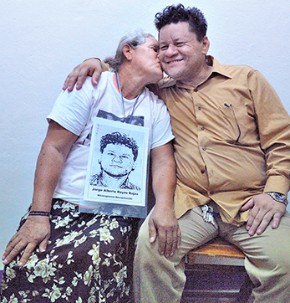 Santos del Socorro Rojas knew she'd find her son Jorge Reyes one day. She just wasn't sure how. He'd gone north, as do many who flee poverty in Nicaragua, but after a few weeks they'd lost touch. The years went by and her anguish grew, until one day someone from the Jesuit Refugee Service knocked on her door and asked if she'd like some help.
That knock led Rojas to join a caravan of 45 Central Americans, mostly mothers looking for their disappeared children, who traveled to Mexico last December. Rojas was one of the lucky ones. On December 16 church workers were in Tapachula, a sprawling border city in the southern state of Chiapas, and took Rojas to a small shack where her son lived. After nine years of separation she embraced Reyes.
"I always had faith. I knew the Lord would send me angels to help me find my child," she said.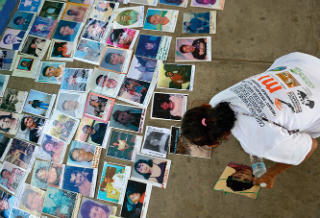 SEARCHERS: A woman helps lay out photos on the ground in Puerto Madero, Mexico, in December 2013. The photos were brought by a caravan of Central Americans, mostly mothers looking for their disappeared or trafficked children, who came to Mexico for 17 days.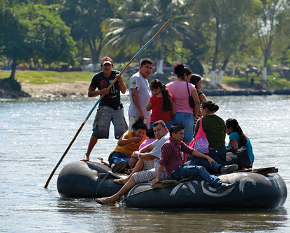 JOURNEYS: Migrants and others cross the Suchiate River where it forms a border between Guatemala and Mexico. The river crossing is part of the main route that Central American migrants follow on their way north.