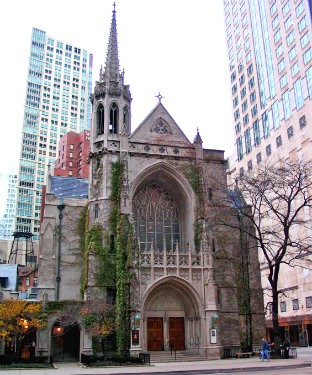 Years ago, when Chicago Sinai Congregation was located eight or nine miles south of the Loop, the rabbi called one day to ask if his congregation could hold Friday evening services in our church's chapel. Many of his members were living in our downtown neighborhood, he explained, and didn't like making the Friday evening rush-hour trek to the South Side. The church session discussed the request at length, approved it and issued an invitation.
The Friday evening services were popular, and after several months another request came: Could the worshipers remain after the service for a time of fellowship and refreshments? That request sounded so Presbyterian that the session agreed immediately.
Then came a major request. The rabbi called and explained that Congregation Sinai planned to sell its building and move to our neighborhood. Real estate prices were so steep, however, that the congregation could not possibly afford a large enough temple to accommodate the crowds that attended High Holy Day observances. Would it be possible to hold Yom Kippur and Rosh Hashanah services in our sanctuary? Our answer: we'd be honored.